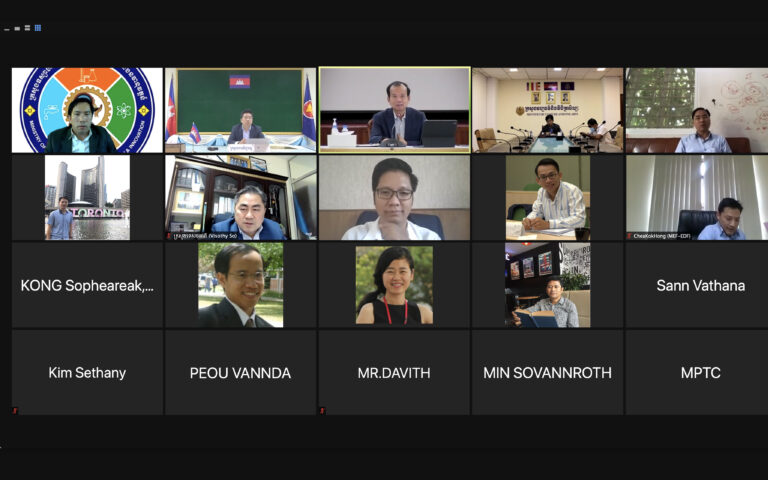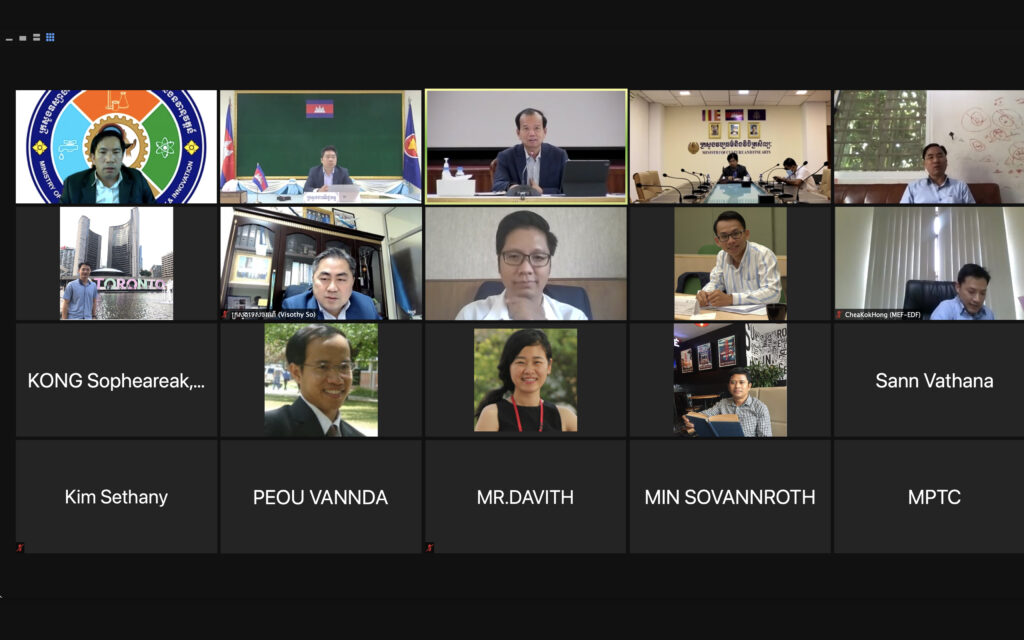 Phnom Penh, February 24, 2021: Minister of Post and Telecommunications Vandeth Chea presided over a discussion via videoconference on the draft sub-decree on the management and incentivization of digital start-ups and was joined by representatives of relevant ministries and units.
The draft sub-decree is aimed at creating mechanisms, rules and procedures in recognizing, incentivizing, facilitating and incubating digital start-ups in an effort to promote entrepreneurship and innovation throughout the telecoms and ICT sectors. The objective of the sub-decree is also to encourage the digital start-up establishments as contribution to the development of digital economy and society.
The draft sub-decree has defined the competence of MPTC in managing, facilitating and incentivizing digital start-ups and digital technological advancement. Relevant ministries and institutions may also take part in incentivizing, facilitating and training digital start-ups. The draft sub-decree is also aimed at encouraging individuals seeking for digital start-up status to apply for recognition from MPTC, and in return MPTC will provide incentives, training and technical supports. The sub-decree will also incentivize digital start-ups with business potential to apply for commercial registration and meet other legal and regulatory compliance requirements as to advance and expand their business operations.
Minister Chea were optimistic that through this sub-decree, newly established digital start-ups will fuel entrepreneurship and innovation in Cambodia's telecoms and ICT sectors.