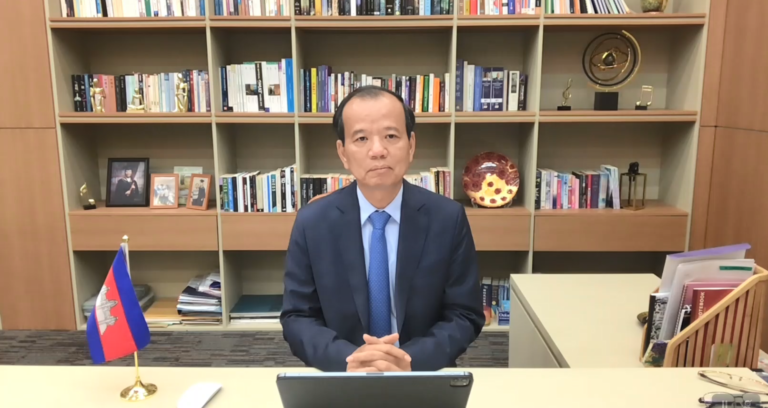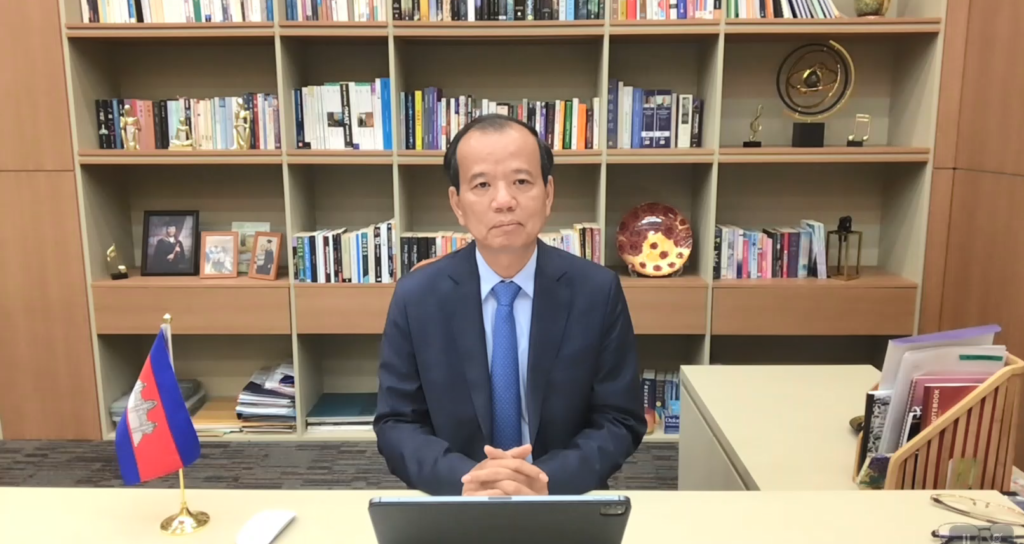 Phnom Penh, 12 October 2021: At the invitation of His Excellency Nguyen Manh Hung, Minister of Information and Communications of Viet Nam, and His Excellency Houlin Zhao, Secretary General of ITU, Minister Chea Vandeth participated in and delivered remarks at the Ministerial Roundtable session on "Cutting the Cost: Can Affordable Access Accelerate Digital Transformation?".

This Ministerial Roundtable session was aimed to promote meaningful connectivity as a key enabler for digital transformation and discuss some of the major challenges in internet adoption for the general population. Some of the barriers include affordability, digital skills, public awareness and limited content in local languages.

In his remarks, Minister Vandeth highlighted four priority actions that the Royal Government has implemented to ensure affordable access, quality of service and digital transformation, including:1. Backbone infrastructure expansion2. Laws and regulations on telecoms infrastructure sharing and quality of service3. Policy framework on Digital Economy and Society 2021-2035 and the draft Digital Government policy4. Capacity building on digital skills and interests.