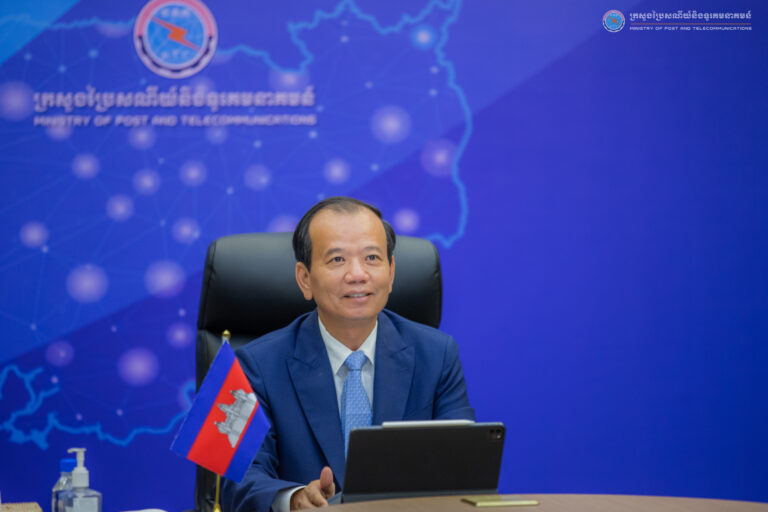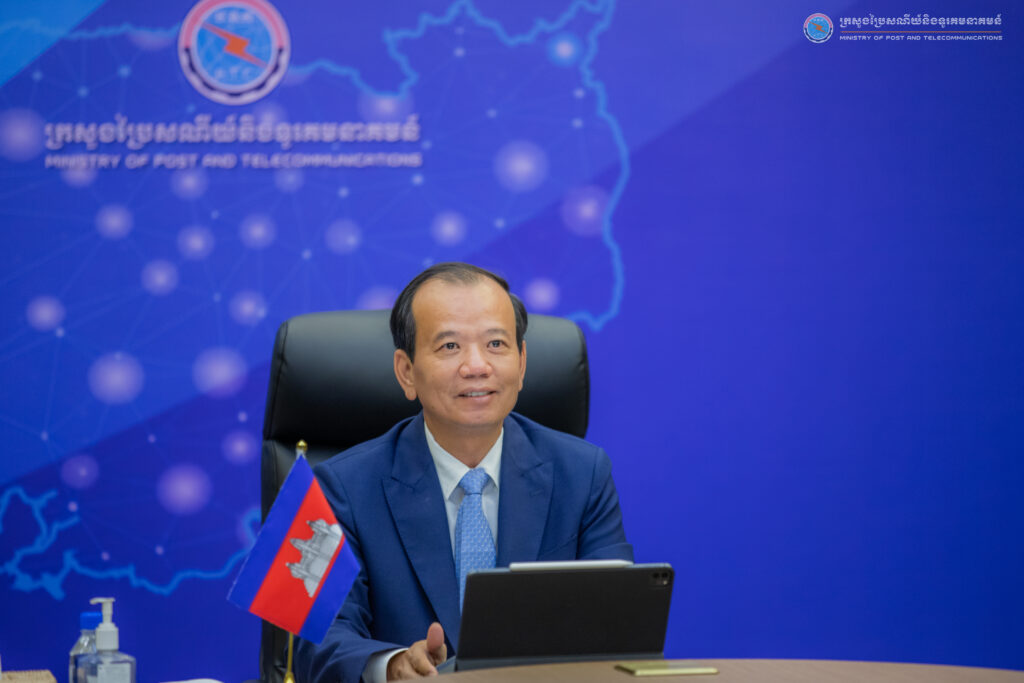 Phnom Penh, 21 October 2021, Minister Chea Vandeth met virtually with delegates of the US-ASEAN Business Council to strengthen ties and discuss possible areas of cooperation. Present at the virtual meeting were representatives from the US embassy, Amazon, Facebook, Visa, and VMware. Mr. Michael W. Michalak, Senior Vice President of US-ABC, and members of the council commended Cambodia's fight against Covid-19 and the successful vaccination drive for the public.

Members of US-ABC also expressed willingness to cooperate with the MPTC through inputs for the draft laws and regulations as well as capacity-building programs on digital literacy and cybersecurity for both the general public and government officials.

Minister Vandeth reiterated his support towards US companies interested in conducting business in Cambodia, particularly in the fields of post, telecommunications, and ICT. Taking this opportunity, Minister Vandeth highlighted some of the ministry's progress over the past year, including the development of telecoms infrastructure, digital upskilling for ministry's officials, draft digital government policy, and draft cybersecurity law. The Minister also shared the successful adoption of the Stop Covid QR code in mitigating the impact of Covid-19 on Cambodia's society and economy and the goal to build on this success to develop digital ID for the citizens.