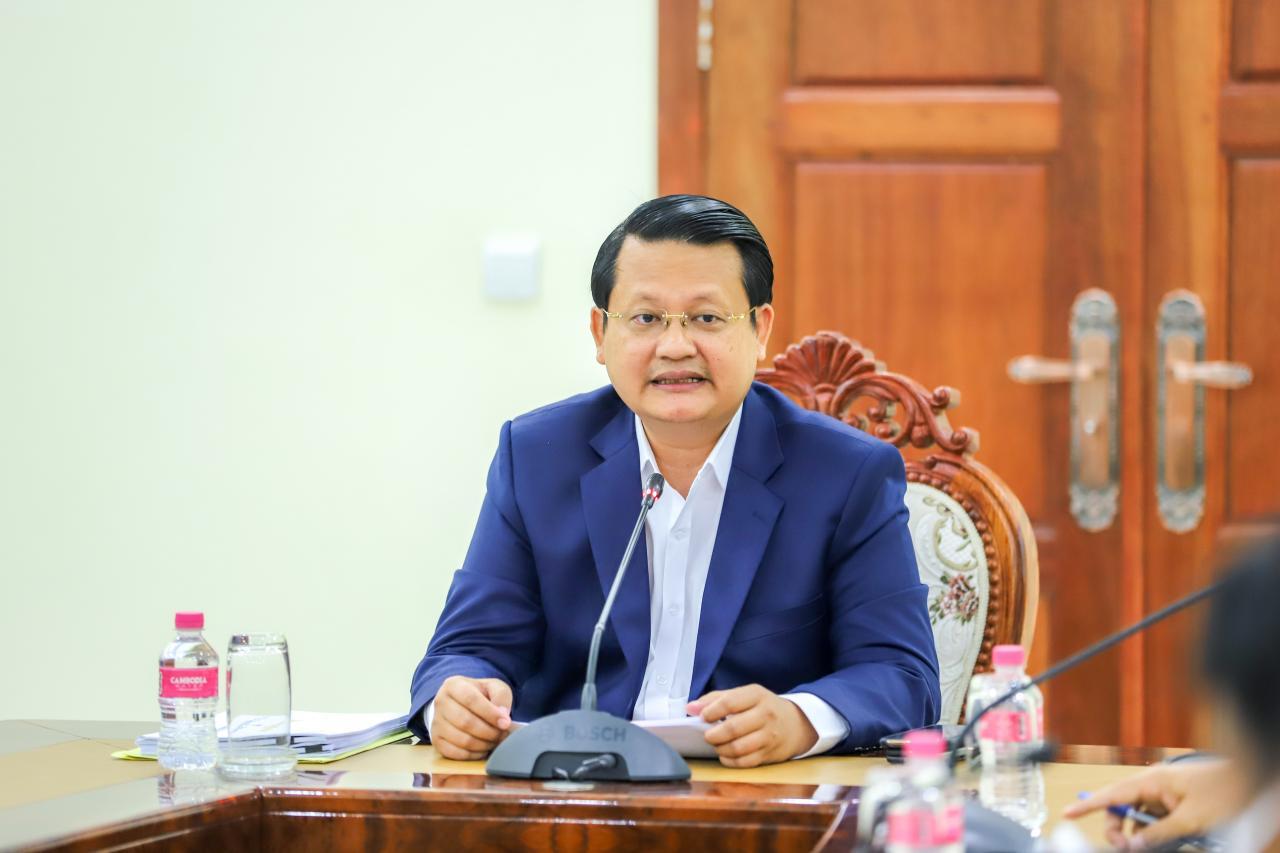 Phnom Penh, 27 May 2020, Secretary of State Manit Chea led a discussion on technical requirements of the modernization of .kh domain name registration and IP address and autonomous system number (ASN) management. Senior officials and relevant departments of the Ministry of Post and Telecommunications were present at the discussion.
According to the Secretary of State, there are 3,461 websites registered under the .kh domain, as of the end of 2019. This figure is low, relative to the current information and communications technology (ICT) and internet requirement in Cambodia; such a low figure could be attributed to the long old-fashioned registration process. The announcement on 14 August 2020 on the .kh domain name registration by Telecommunication Regulator of Cambodia states that the registration process takes 10 days to review and decide on applications after required documents have been submitted. In response to the growing ICT sector and internet service demand, MPTC is urging the modernization of .kh domain registration process by allowing online applications and revising the document requirements, so that applicants can promptly obtain their desired domain names.
To push for .kh domain registration modernization and IP address and ASN management, Secretary of State addressed the need to promptly research relevant aspects of .kh domain registration and country code top-level domain (ccTLD) management and continue to review examples from countries in the region and worldwide. Some of the reputable sources include the Asia-Pacific Network Information Center (APNIC) and the Internet Corporation for Assigned Names and Numbers (ICANN).