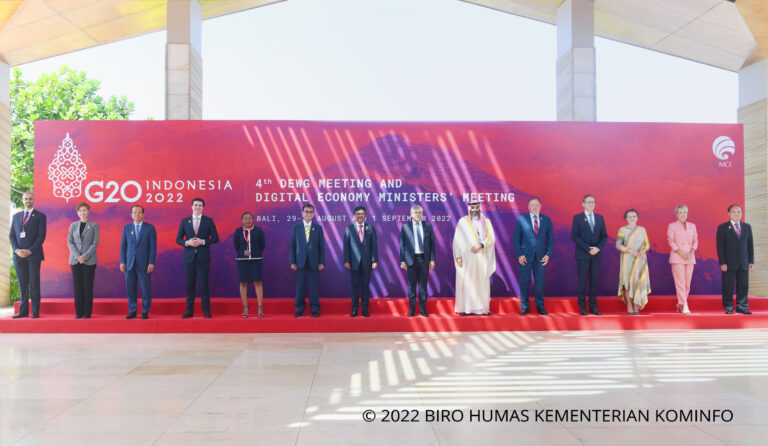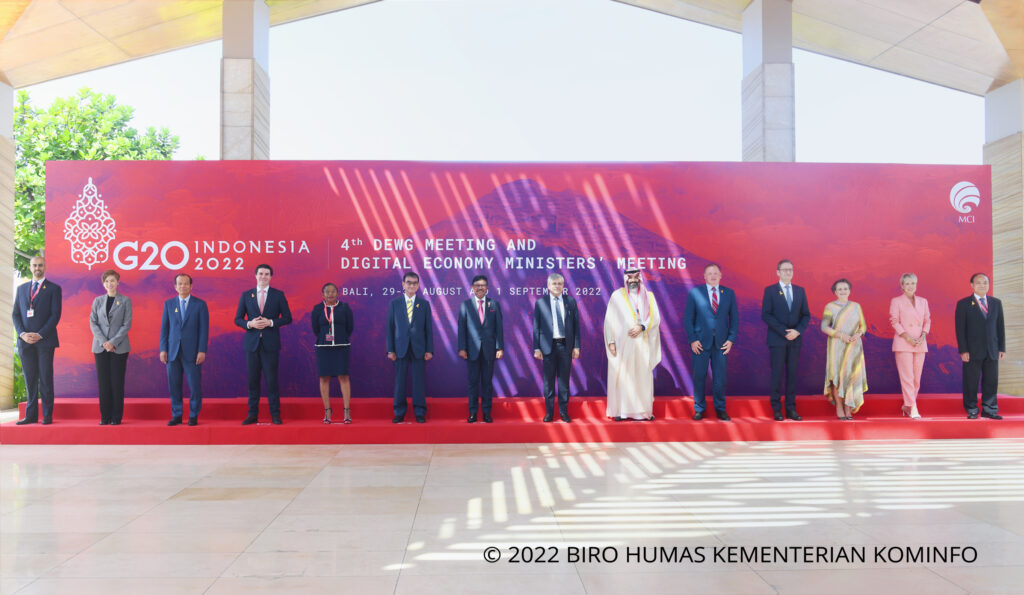 On 1 – 4 September 2022, On behalf of Cambodia as the ASEAN Chair 2022, H.E. Chea Vandeth, Minister of Post and Telecommunications, led a delegation to attend the G20 Digital Economy Ministers' Meeting (DEMM), the G20 Digital Innovation Network, and side meetings in Bali, Indonesia.
This year, the G20 Digital Economy Ministers' Meeting focused on three topics including 1) Digital Connectivity and Recovery from the Covid-19 crisis, 2) Digital Skills and Literacy, and 3) Cross-Border Data Flows. These are relevant topics to the current circumstances and essential in response to the global recovery of the Covid-19 crisis through digital translation.
In addition, H.E. Minister met bilaterally with H.E. Johnny G. Plates, Minister of Communications and Informatics of Indonesia, who shared on the progress of the Digital Economy Working Group (DEWG) as well as the importance of resilient high-quality connectivity based on access availability, and affordability, infrastructure readiness, as well as responsible and meaningful use of digital connectivity to support the provision of proactive, human-centric, non-discriminatory, safe, and secure, easy to use and accessible digital public services for all. The G20 DEMM also supported the International Telecommunication Union's Smart Village Initiative—a model for digital connectivity for rural areas in Cambodia—and discussed cross-border data flows, which require international cooperation to harmonize regulations among countries and consideration of trust as well as security and personal data protection. These discussions were in line with the strategic plans that MPTC has considered and prepared to implement.
Minister Chea Vandeth and the delegation also held a bilateral meeting with H.E. Ms. Armida Salsiah Alisjahbana, Under-Secretary-General of the United Nations and Executive Secretary of the Economic and Social Commission for Asia and the Pacific (ESCAP), to discuss cooperation in the digital field, especially on human resource training and digital leadership to build the digital government. The delegation then met with H.E. Mr. TSUGE Yoshifumi, State Minister for Internal Affairs and Communications of Japan, and expressed Cambodia's support for Japan's candidacy for the International Telecommunication Union position as well as digital cooperation between ASEAN and Japan. Lastly, H.E. Minister met with H.E. Josephine Teo, Minister for Communications and Information of Singapore, to deepen cooperation on Cybersecurity, information sharing, and digital government development.
As a result, the Cambodian delegation achieved positive results, providing an opportunity for Cambodia to learn, exchange experiences, and seek support on the country's digital transformation in line with the post-Covid-19 recovery strategy by focusing on the use of digital technology and the digital government transformation and digital economy through the Digital Economy and Society Policy Framework 2021-2035 and Digital Government Policy 2022-2035.