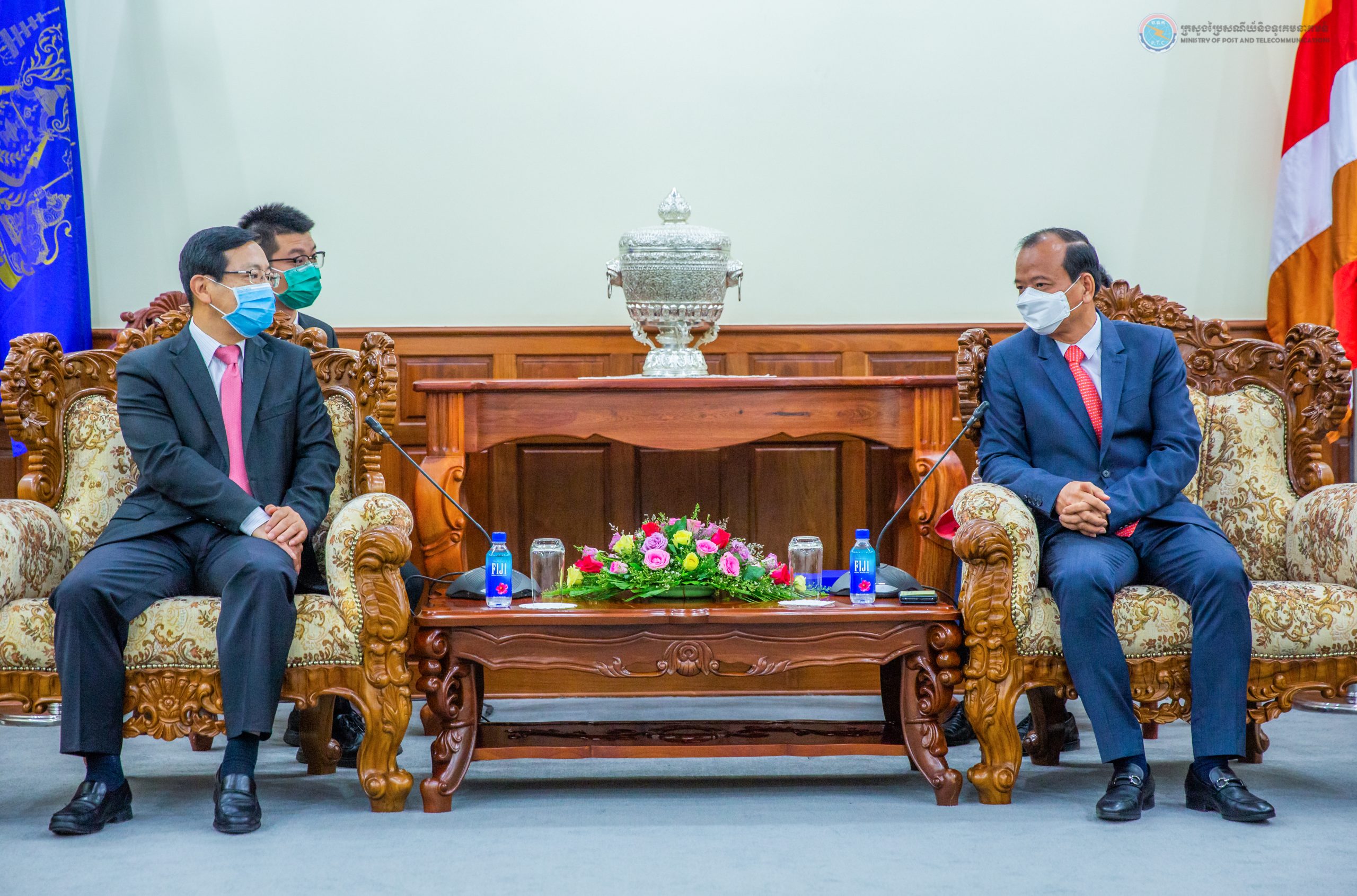 Phnom Penh, 18 May 2020, H.E. Vandeth Chea, minister of post and telecommunications, met with H.E. Wentian Wang, China's ambassador to the Kingdom of Cambodia. The Minister extended a warm welcome to the Ambassador and expressed willingness to strengthen Cambodia-China relations, both culturally and diplomatically. In addition, the Minister encouraged Chinese businesses to further invest in the telecommunications as well as other priority sectors in Cambodia.
On this occasion, Ambassador Wang congratulated the Minister on his new position as the head of ministry of post and telecommunications and is hopeful his leadership will continue to foster cooperation between the two countries, notably in the information communication and technology sector and the growth of digital economy. The Ambassador stated the cooperation on 5G technology would be vital to most sectors, especially in the context of digital economy. Likewise, the People's Republic of China commits to tightening cooperation on human resource development in Cambodia by providing experts to conduct trainings in Cambodia and inviting Cambodian delegates on study trips to China.
In response to the Ambassador's invitation, the Minister plans to attend the ASEAN-China Year of Digital Economy Cooperation program through a virtual webinar on June 5, 2020.