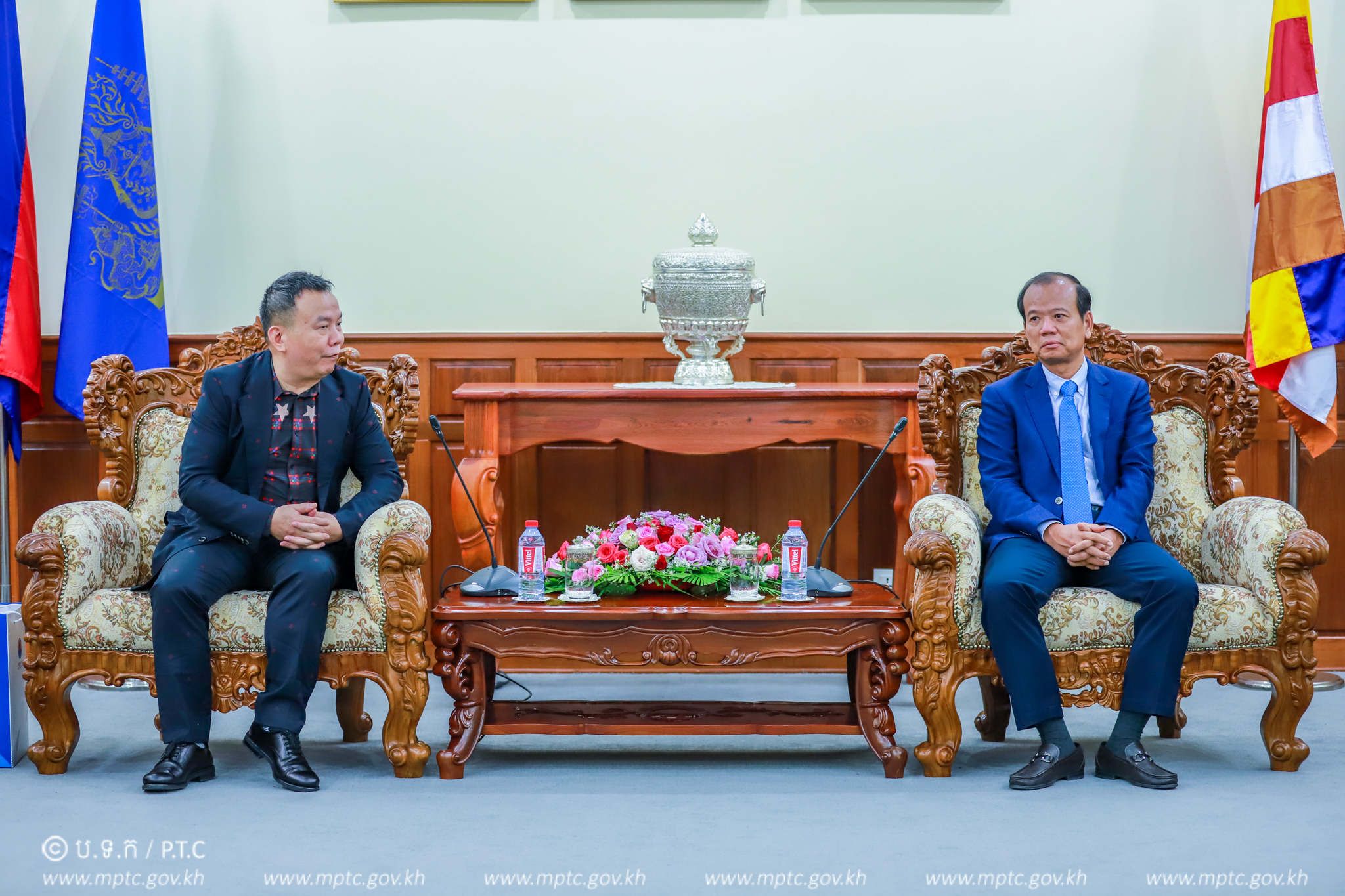 Phnom Penh: In the morning of Monday, 6 April 2020 at the Ministry's office, Minister Vandeth Chea allowed Mr. Huang Xinglong, the Chairman of HyalRoute Group which is the parent company of Cambodia Fiber Optic Communication Network Co., Ltd. (CFOCN), to pay a visit and hold a work discussion concerning the cooperation about digital economy, telecommunications sector, and information and communications technology in Cambodia.
The Chairman of CFOCN reported his work activities in Cambodia. In the meeting, the Minister requested the company to cooperate with Telecom Cambodia (TC) by allowing TC to use CFOCN's optic cables in order to avoid any disruption to users' service due to the expansion of the national roads no. 2, 3, 4, and 5, which had damaged TC's optic cables. The Minister strongly underlined that CFOCN's contribution in Cambodia represented a support to a new phase of development through digital economy and E-government in order to serve the industry evolution 4.0 and CFOCN's infrastructure invested over the last 10 years would further boost the Cambodia's economy.
The Ministry of Posts and Telecommunications would work with other ministries and institutions to receive new technologies and widely disseminated them at educational establishments, schools, business entities, civil organizations, non-governmental organizations, ministries as well as state institutions.Furthermore, the Ministry would promote good governance through legal framework, laws and regulations, policies, and road map in order to support digital economy and digital administration. The Ministry would also reform officials' work procedures to serve the national interests and private business interests in order to attract more investments in Cambodia.