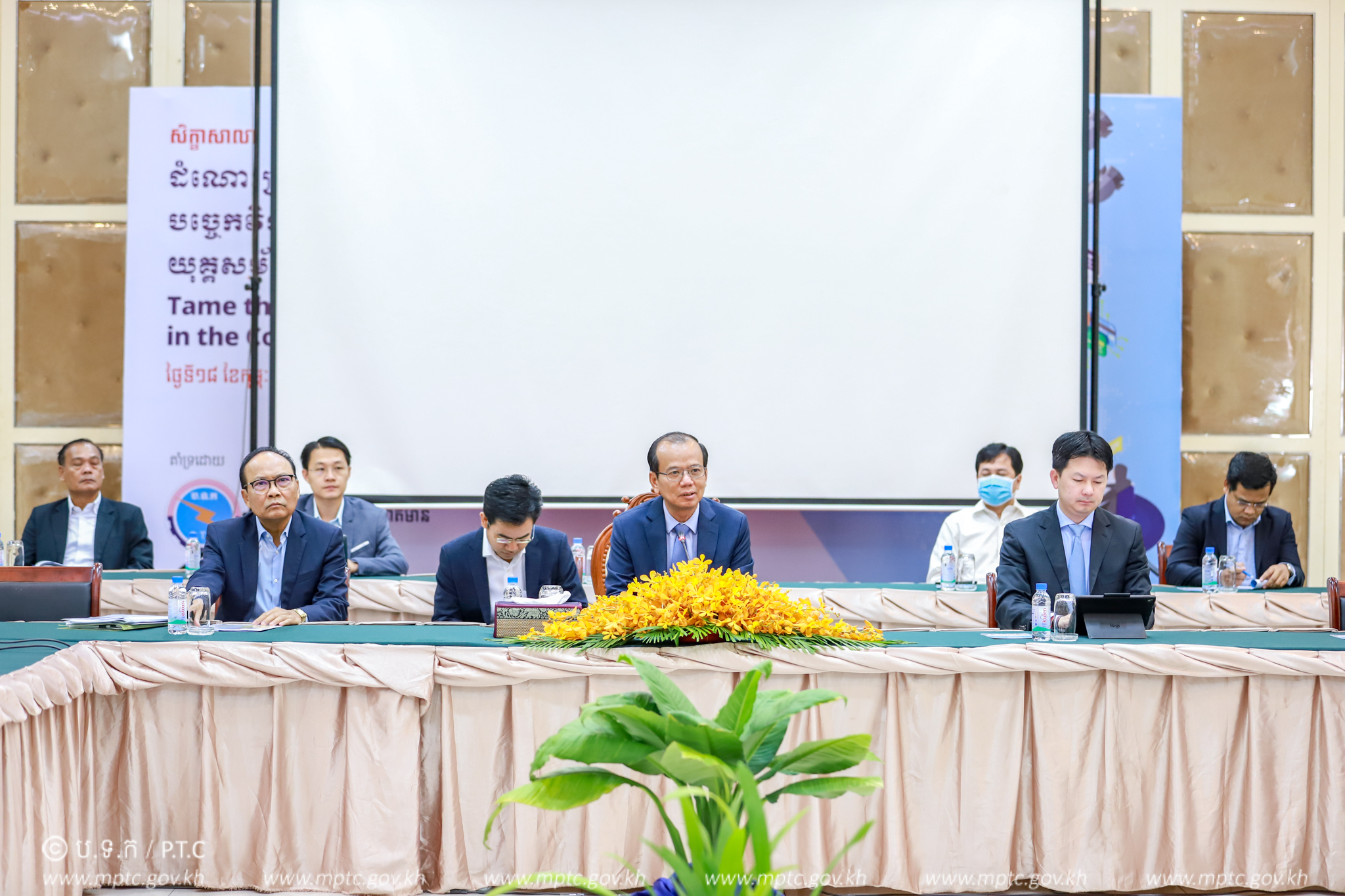 Phnom Penh: In the morning of Friday, 10 April 2020, at the Ministry's office, Minister Vandeth Chea, the Minister of Posts and Telecommunications, held a work discussion with all telecommunication operators in Cambodia. The purpose of the meeting was to put into use an app designed to trace and identify Covid-19 symptoms via telephone system and to seek participation from all mobile operators.
The Minister informed the meeting that with a cooperation between the Ministry of Health and mobile operators, the Ministry has created a call management app for emergency call concerning Covid-19 to serve as a complement to the emergency number 115 in order to reduce call overload. The app will use interactive voice to reply to callers' questions about their health conditions and then will determine as to whether or not the callers could be considered a Covid-19 suspicious case based on the symptoms set by the Ministry of Health and World Health Organization. In case of suspecting that the callers may be infected with Covid-19, health officials will contact them to take quick actions.
For the next step, the Ministry would introduce free apps, such as Camalert (breaking news alert) and Chatbot (automatic Q&A platform).
Taking this opportunity, Minister Vandeth Chea expressed appreciation for the officials' creative ideas and thanked all the telecommunications operators who had actively participated with the government to fight Covid-19.