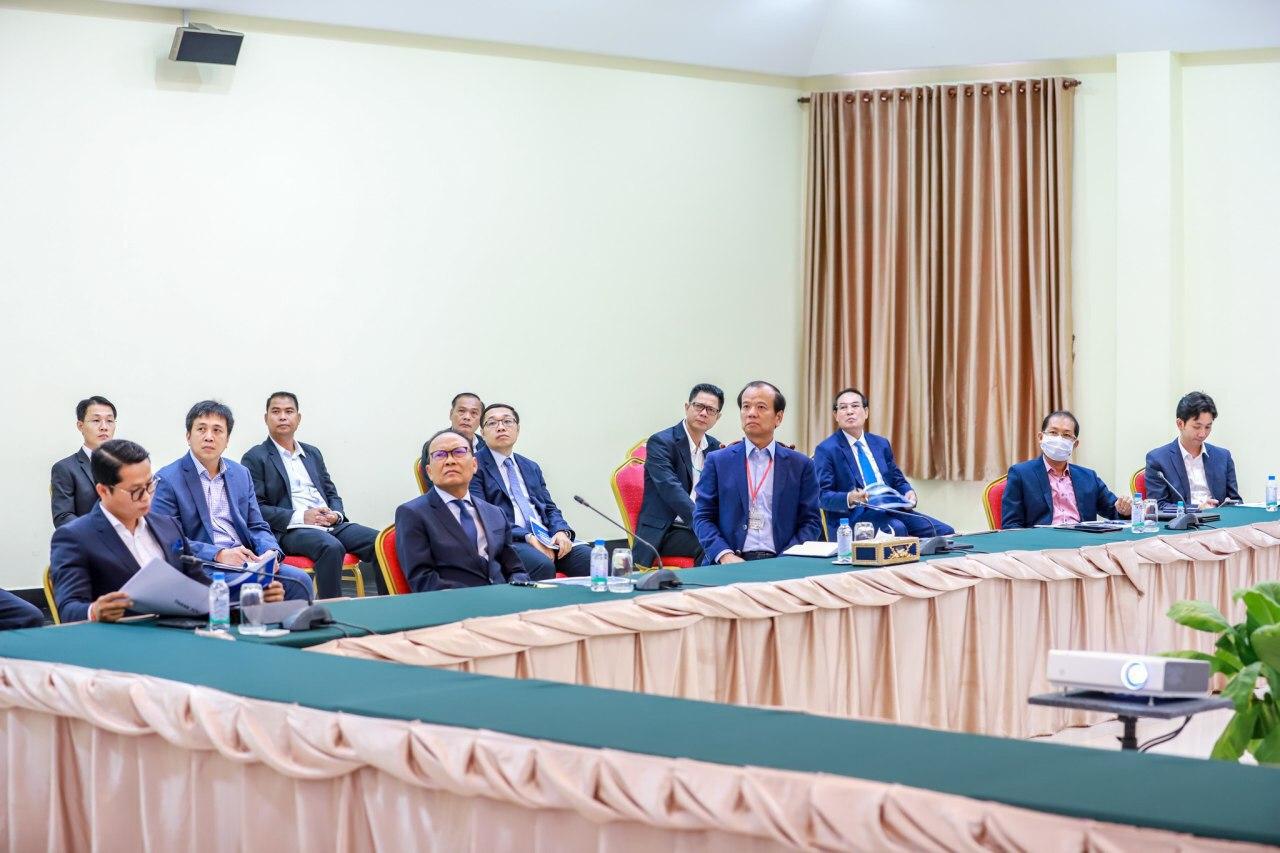 Phnom Penh, April 24, 2020, Minister Vandeth Chea, jointly with representative of Ministry of Economy and Finance and other relevant heads and technical officers of MPTC, met with Mr. Zhan Jinsheng, CEO of China Communication Construction Company (CCCC) and Mr. Yuya Yao, CEO of Huawei.
Mr. Zhan Jinsheng informed Minister about the key business operation of China Communication Construction Company (CCCC) since 1897 of which has more than 120-year experience and was listed in Shanghai and Hong Kong stock market. CCCC is one of the biggest construction company in the globe, specializing in infrastructure, port, road, and bridge, included the longest bridge across the sea, connected Hong Kong to Macau City. This company plays a crucial role in supporting the China's Belt and Road Project. Mr. CEO of Huawei also raised about a number of telecommunication infrastructure development projects in Cambodia.
Minister briefly shared about MPTC's priority in the development of telecommunication infrastructures to ensure better quality, scope, and cost effectiveness including but not limited to submarine cable, backbone network, access network, and international internet gateway. Minister emphasized that the management of telecommunication infrastructures is the key element for not only the economy competition but also the national security and political geography competition as well. Minister encouraged the two companies to increase their investment and collaboratively develop telecommunication infrastructures in Cambodia to be used as a basis in minimizing digital gaps and bringing Cambodia to the 4th industrial revolution era.