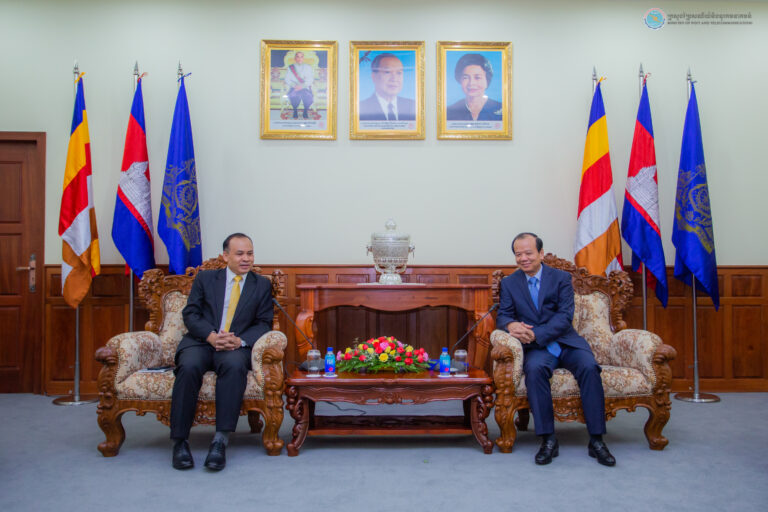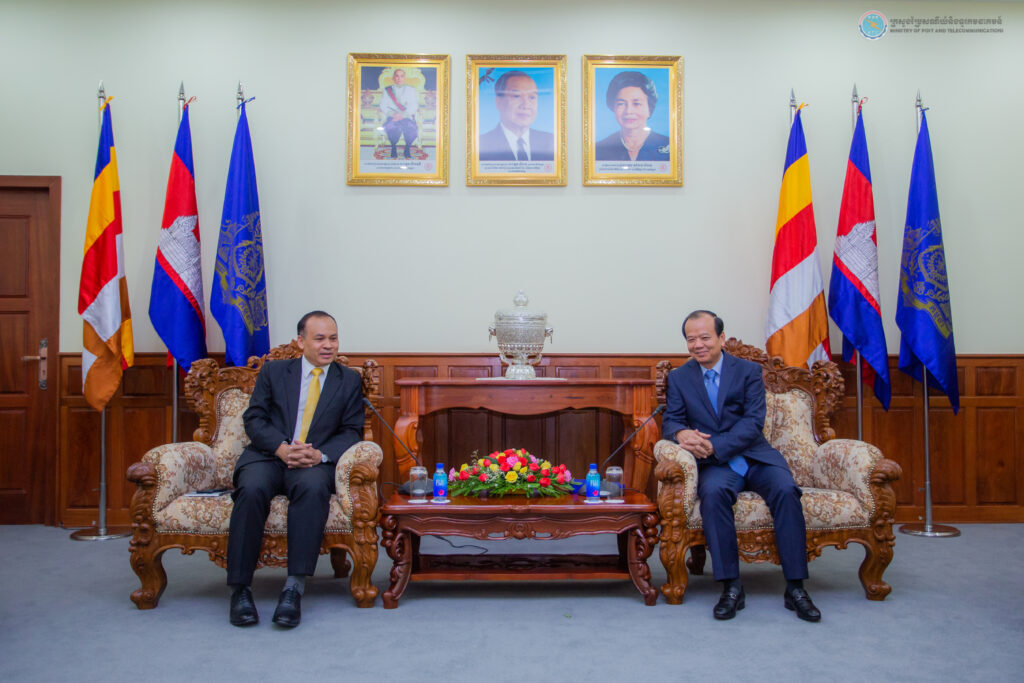 Phnom Penh, 13 July 2020, Minister Vandeth Chea received a courtesy visit from H.E. Amphay Kindavong, Ambassador of the Lao's People Democratic Republic to Cambodia at the Ministry of Post and Telecommunications.
Minister Chea discussed some of MPTC's priority tasks, including the draft digital government policy and other draft regulations and policies, in preparation for new digital technology. On this occasion, the Minister expressed his gratitude toward Ambassador Kindavong for his hospitality during the Minister's official visit to the Lao People's Democratic Republic earlier this year.
Ambassador Kindavong stated that the Covid-19 pandemic has affected the country's development, notably the tourism, commerce and education industries. The Ambassador also to thanked Minister Chea for the scholarship opportunities offered to Laos in the upcoming year. Lastly, Ambassador Kindavong congratulated Minister Chea on his new role as the head of MPTC and firmly believed that his tenure would strengthen the friendship and relationship between the two countries, particularly with regards to the framework of MPTC.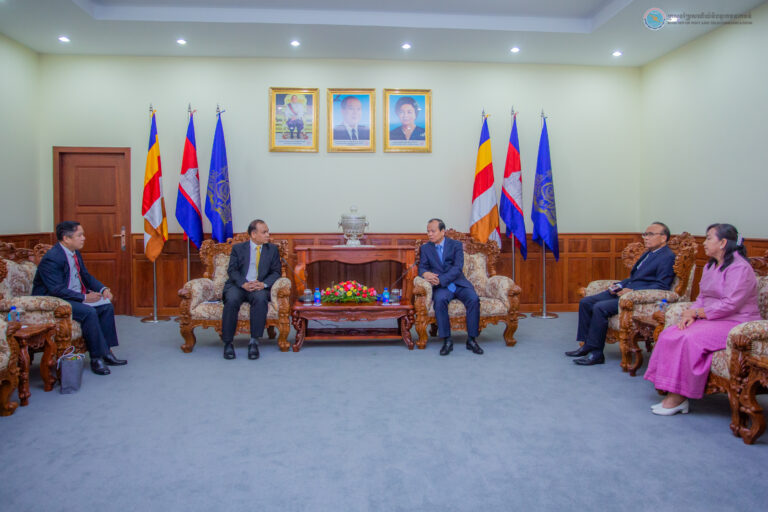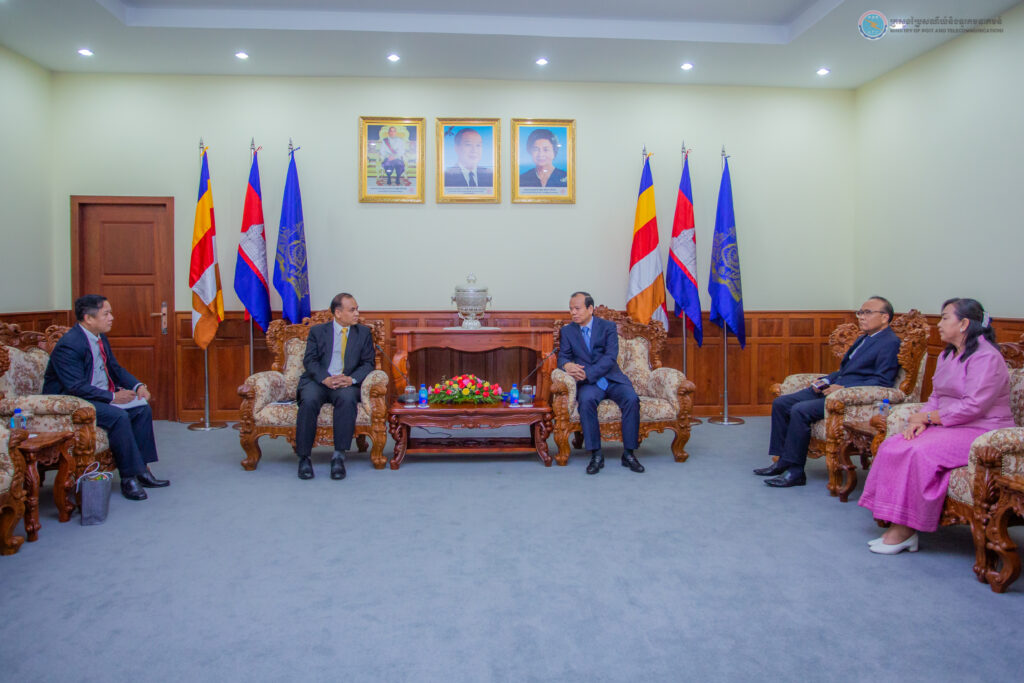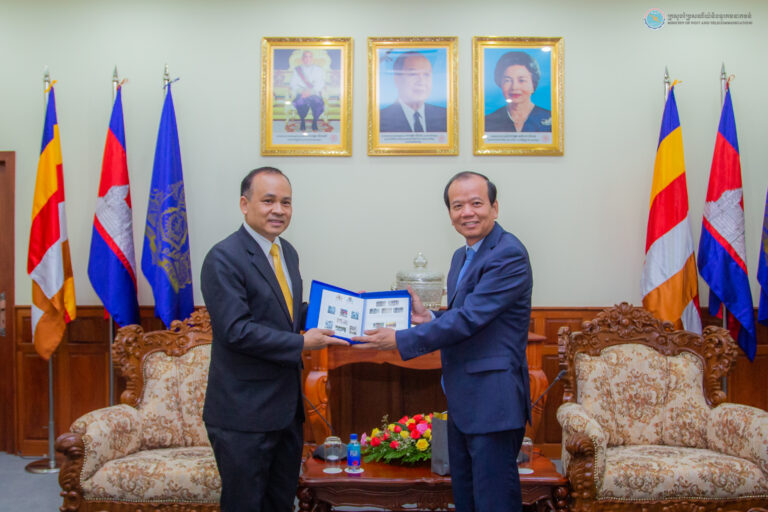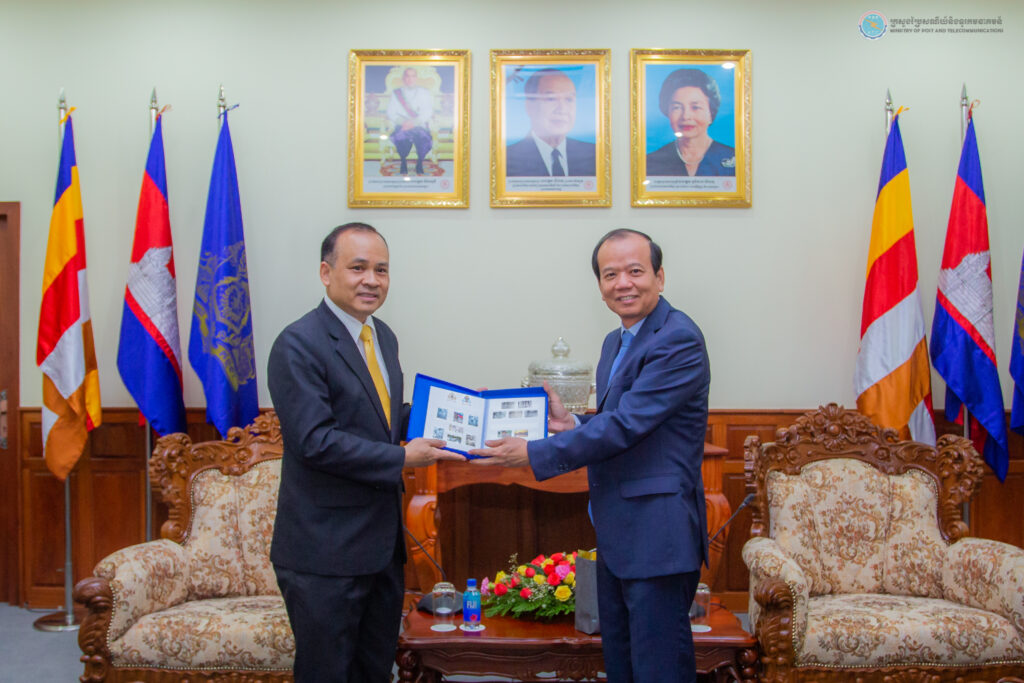 -Photo by Ponlokpanha Bo
-Article by Theara Horn
-Translation into English by Sokthearin Than