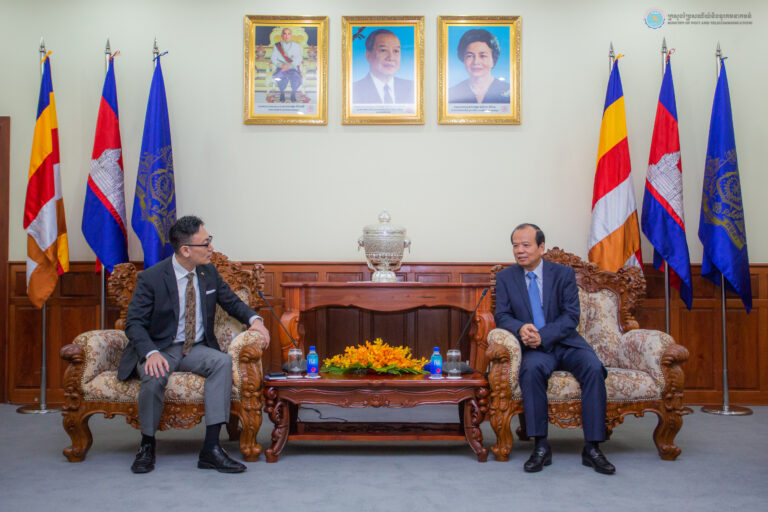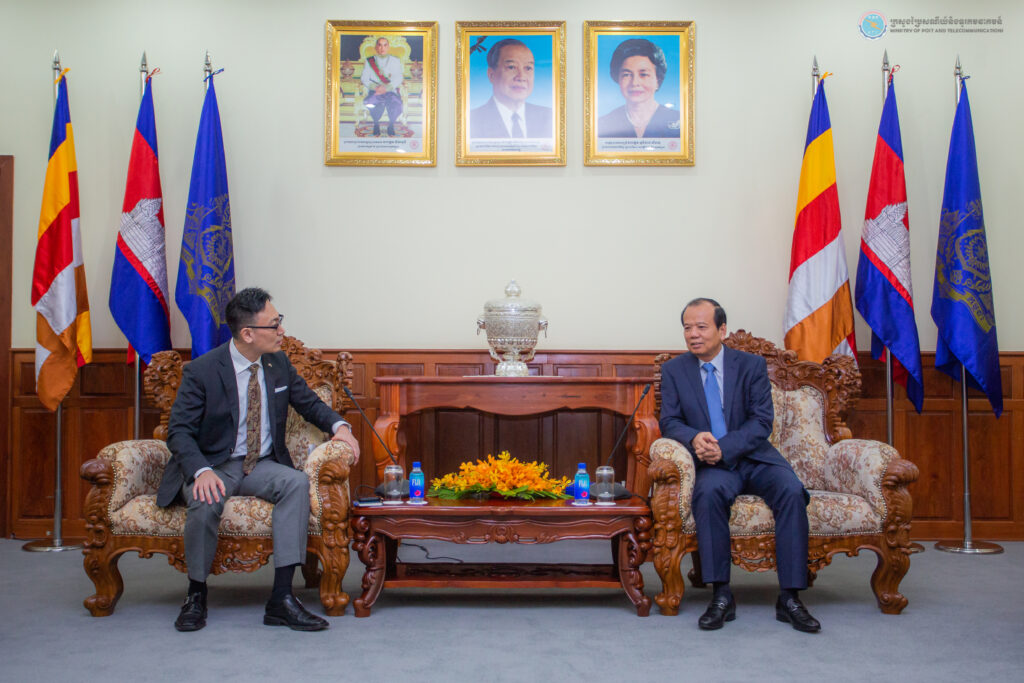 Phnom Penh, 14 July 2020, Post and Telecommunications Minister Vandeth Chea met with Mr. Miyao Masahiro, head of mission of Japan External Trade Organization in Cambodia (JETRO) to discuss about the cooperation between the two institutions in the promotion of business and investment in ICT sector among the two nations.
Mr. Miyao Masahiro informed the minister about the presence of JETRO in Cambodia since 2010, playing a crucial role in the coordination of Japan investment in Cambodia. In relation to the challenges, caused by the Covid-19, Mr. Miyao Masahiro emphasized the importance of the use of digital technology in promoting business and investment and support Japanese-Cambodian businessman in their business meeting and exchange and eventually become a trade partner.
Minister highly welcomes this initiative, given that it is a good timing for the digitalization in enabling the facilitation of the workflow during the Covid-19 globally hit. Minister also raised about the opportunity, during the time of newly emerging business in ICT, of joint workforce between the National Institute of Post, Telecommunications and ICT (NIPTICT) and the Japanese private companies. Minister anticipates having the presence of Japanese digital technology centers, showing their high technology capacity to the Cambodian young entrepreneurs and the possibility of become investment partners.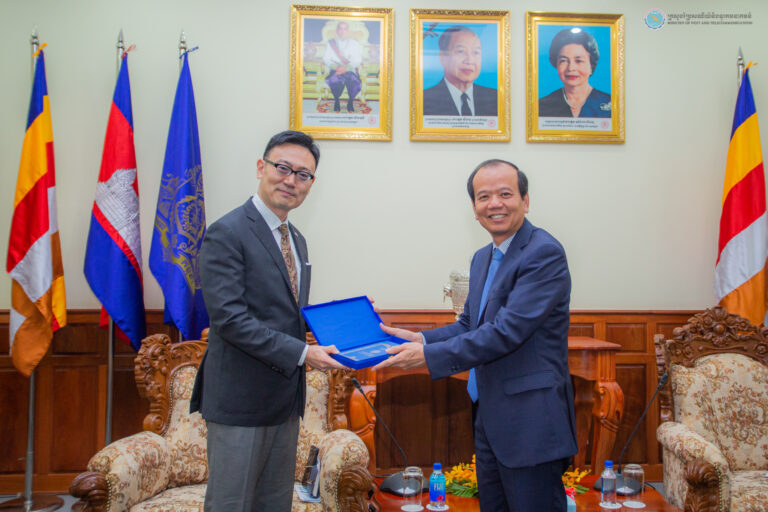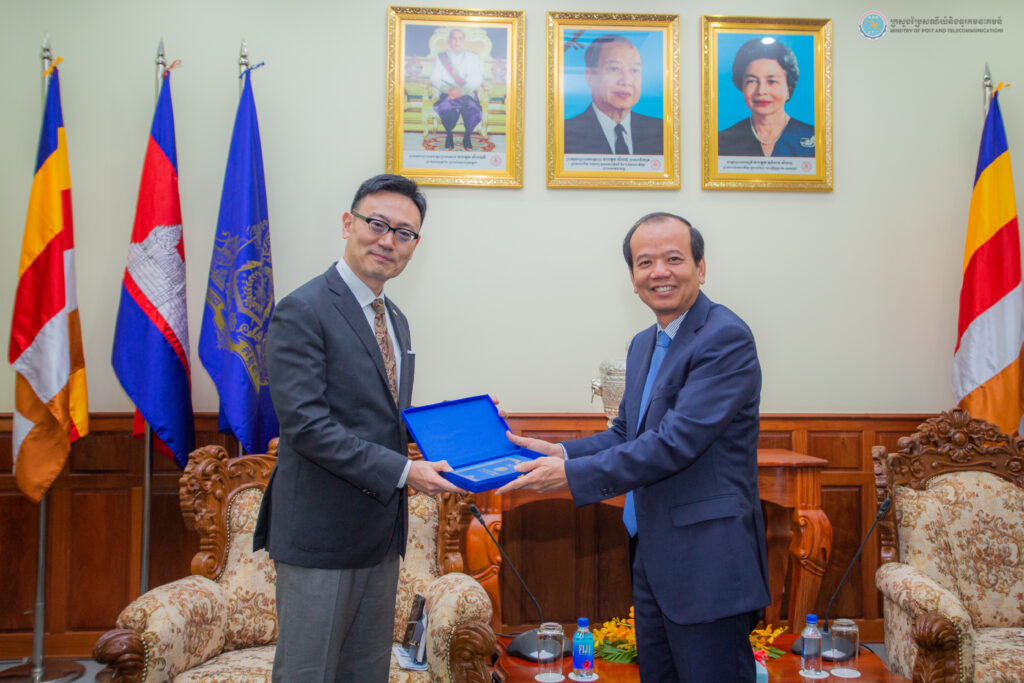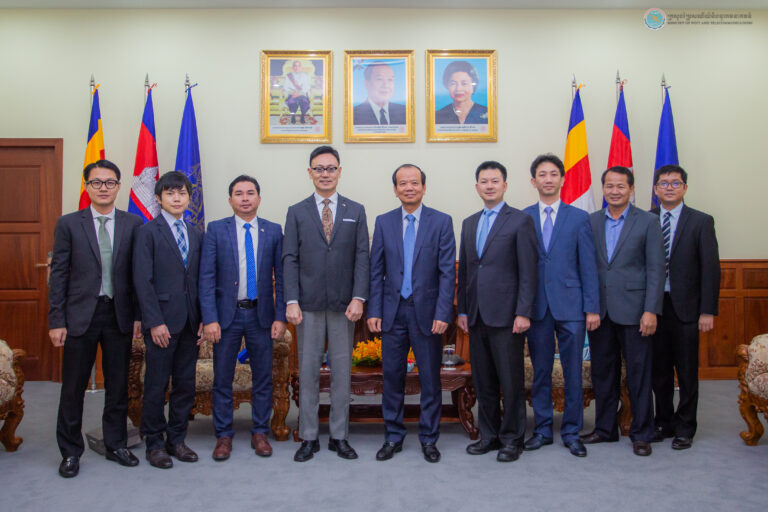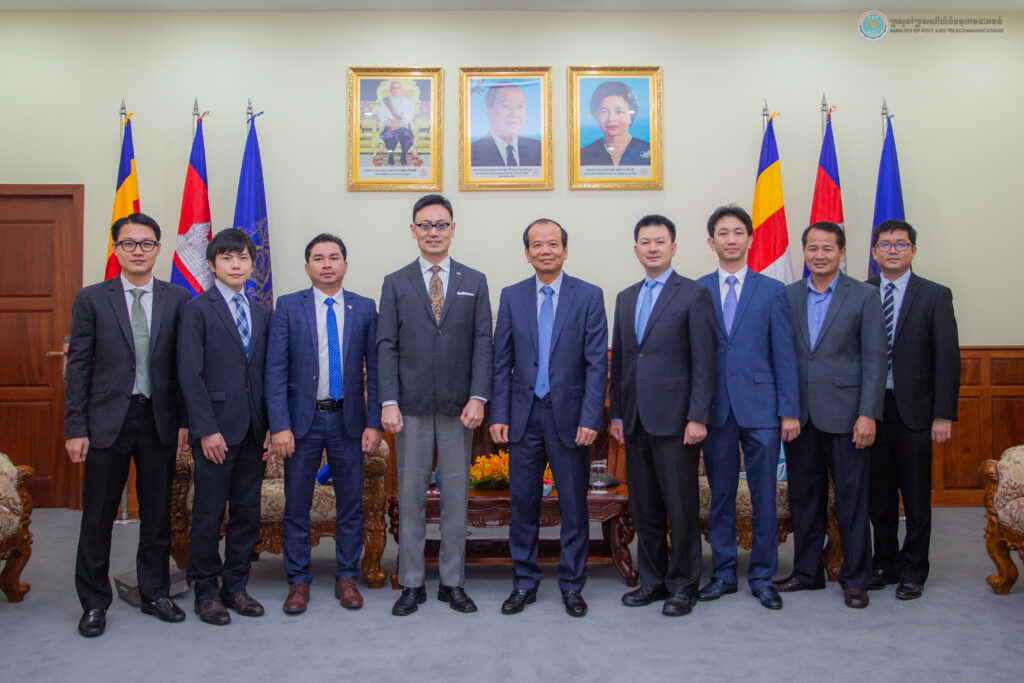 -Photo by Ponlokpanha Bo
-Article by Theara Horn and Rady Mok
-Translation into English by Phoung Panha Reth