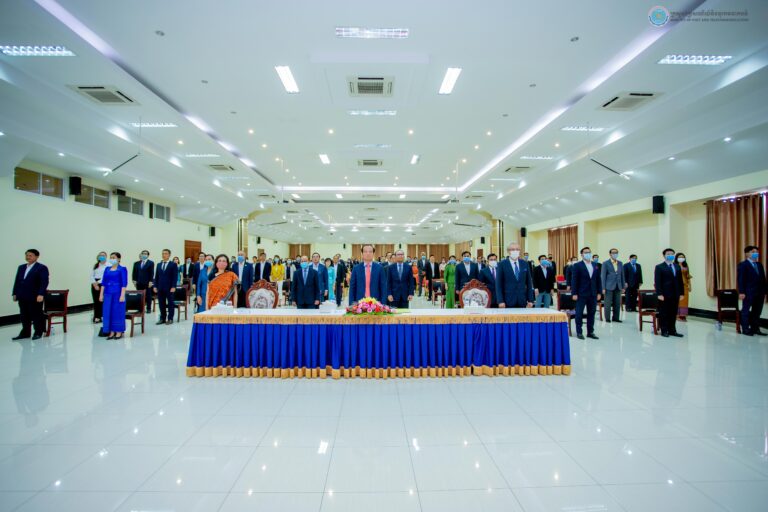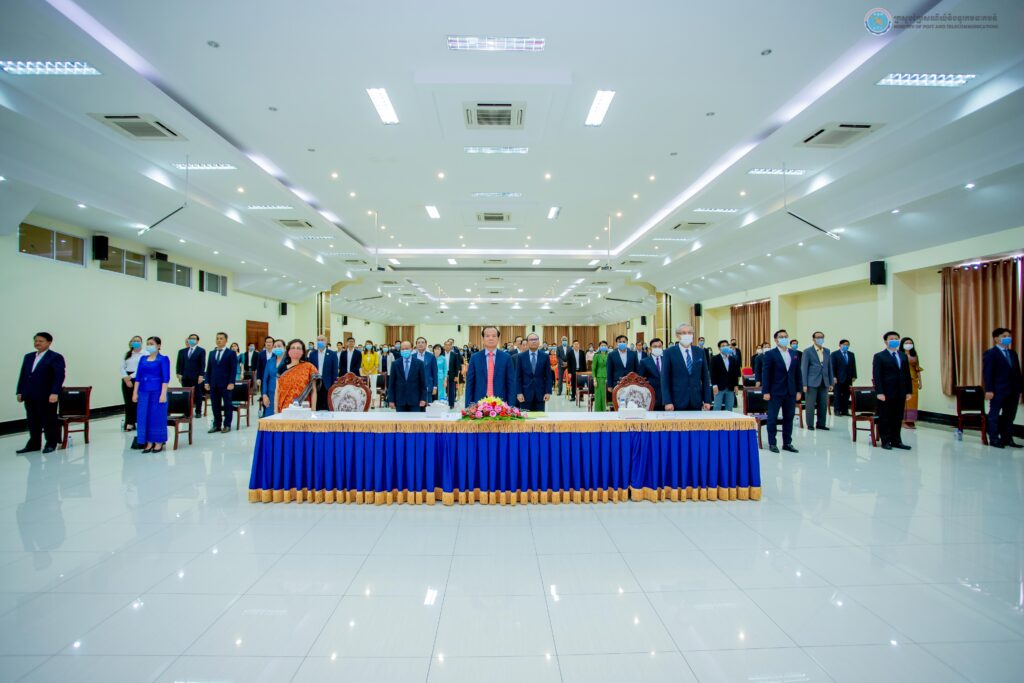 Phnom Penh, 06 August 2020, minister Vandeth Chea presided at the Cambodia ICT and Women in Tech Awards 2020 and was joined by Manika Jain, ambassador of India to Cambodia and minister delegate attached to the prime minister Keat Rethy Chhem. Present at the ceremony were MPTC leadership, officials, academia, private sector and tech community.
Minister Chea highlighted that the awards were aimed to support and recognize successful innovation among tech startups in Cambodia and promote their presence on the regional and global stages. The Covid-19 pandemic has further reinforced the importance of ICT in tackling any immediate issues in our daily lives.
On this occasion, minister Chea stated that under the leadership of Samdach Prime Minister Hun Sen, Cambodia had been resilient in effectively preventing and combatting the spread of Covid-19. MPTC has also joined forces with the government and relevant ministries in rolling out a message and location management system to provide Covid-19 information and data for the general public and a distance learning app to support continuous education digitally.
In addition, the minister discussed plans to expand NIPTICT's capability and capacity to enhance its research, development and innovation in preparation for the digital government policy and digital economy implementation. The institute would also provide free coworking space for startups, students and researchers to meet, discuss and implement their ideas.
Minister Chea expressed his gratitude towards all participating stakeholders, namely MPTC leadership, NIPTICT, judging panel, Cellcard, Metfone and Smart, for their efforts in ensuring this year's awards ceremony a success.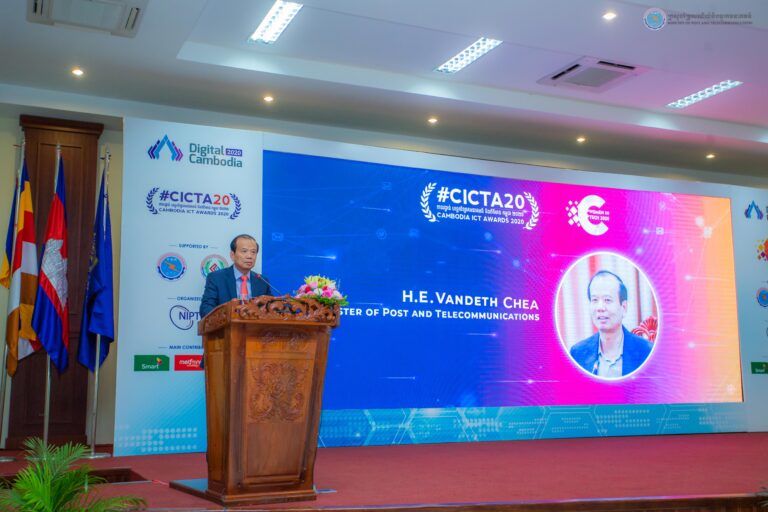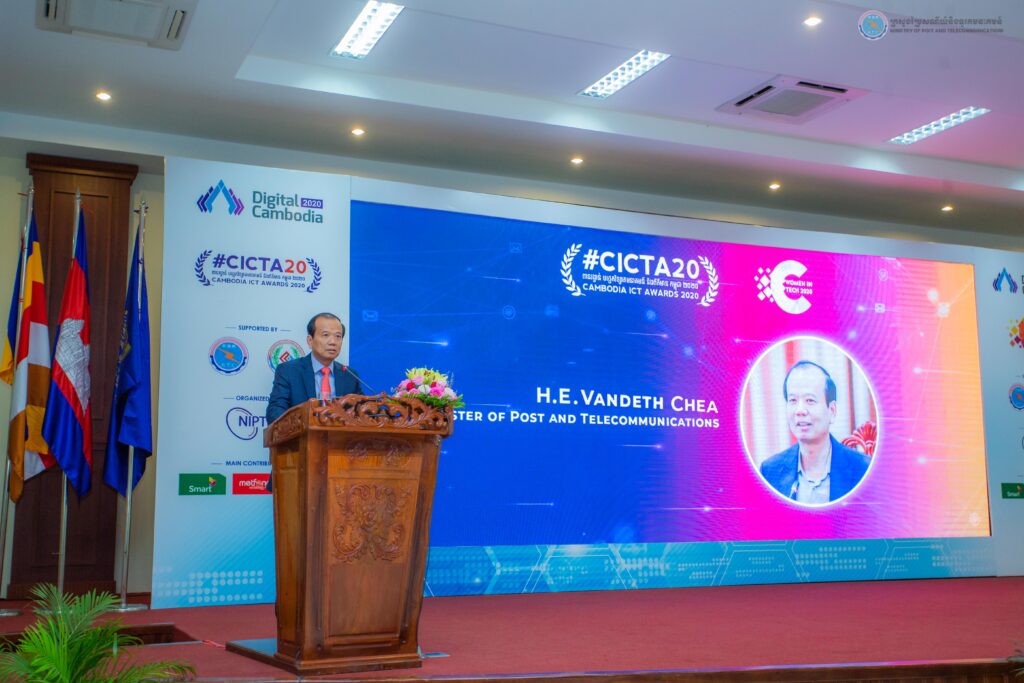 Lastly, the minister congratulated the winners and presented the awards and appreciation certificates to the following companies, institutions and women:
The Cambodia ICT Awards 2020:
• Best E-Government Service of The Year: One Window Service Unit Service Delivery Management Information System by the Ministry of Interior.
• Best Social Innovation of The Year: DataU by Mekong Big Data.
• Best Digital Content of The Year: Ey Sey Storytime by Osja Studio.
• Best Digital R&D of The Year: Smart Valve and Smart Pump of Smart Farm Assistance by Ms. Sreylin Meng.
• Best Tech Startup of The Year: Sala Enrollment by Mr. Leap Sok.
The Women in Tech Awards 2020:
• Cambodia Woman Entrepreneur Award: Mrs. Koung Sorita, Founder of Ocean Technology Co., Ltd.
• Cambodia Woman ICT Engineer Award: Dr. Prum Sophea (A Phea Soso), Head of Products of Soramitsu Khmer.
• Cambodia Woman ICT For Community Award: Ms. Voneat Pen, Co-Founder of 606 Digital.
• Creative Digital Contents Award: Ms. Lomorpich Rithy, Founder of Plerng Kob and BonnPhum.
• Girl Innovator: Ms. Vornsar Ses from Liger Leadership Academy Foundation.