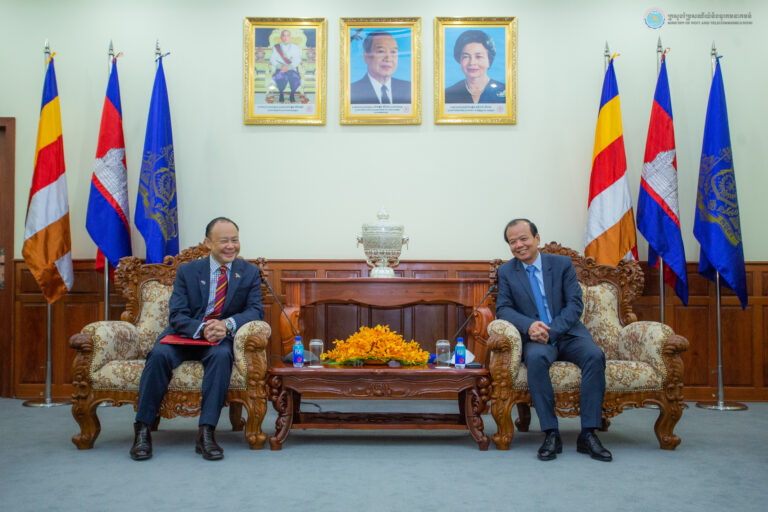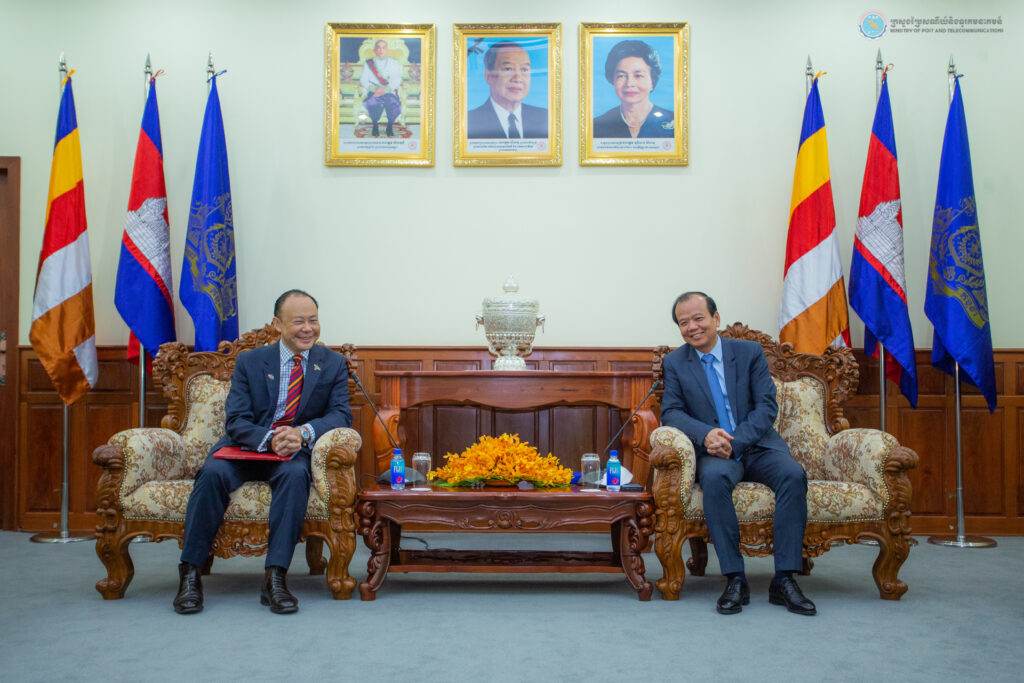 Phnom Penh, minister Vandeth Chea received a courtesy visit from H.E. Pablo Kang, Australia's ambassador to the Kingdom of Cambodia. Minister Chea expressed his warm welcome to ambassador Kang and expressed his gratitude towards Australia for assisting with Cambodia's socio-economic development in the agriculture, infrastructure, healthcare and education sectors. The minister was also grateful for Australia's scholarships for Cambodian student to pursue their studies in Australia.
Ambassador Kang congratulated minister Chea on his new role as the head of MPTC and was hopeful the Cambodia-Australia relations would continue to proper. In addition, ambassador discussed some of Australia's key cooperation projects in Cambodia's primary sectors, namely the healthcare, agriculture, landmine clearance, infrastructure, electricity and clean water projects. Recent projects have also included the telecommunications, e-commerce and smart city initiatives. Ambassador Kang shared his experiences on telecoms sector development particularly on optical fiber submarine cable project which he previously managed in Australia.
Minister Chea highlighted MPTC's draft policies, laws and regulations, including digital government policy, postal law, cybersecurity law, radio frequency spectrum resource management sub-decree, radio frequency allocation plan, 5G roadmap, telecoms infrastructure improvement and Sihanoukville-Hong Kong submarine cable project. On this occasion, the minister requested that Australia provide additional scholarship opportunities in the ICT field to Australia and support the ICT training program at NIPTICT as the institute aims to transform into a royal academy of technology in the future.