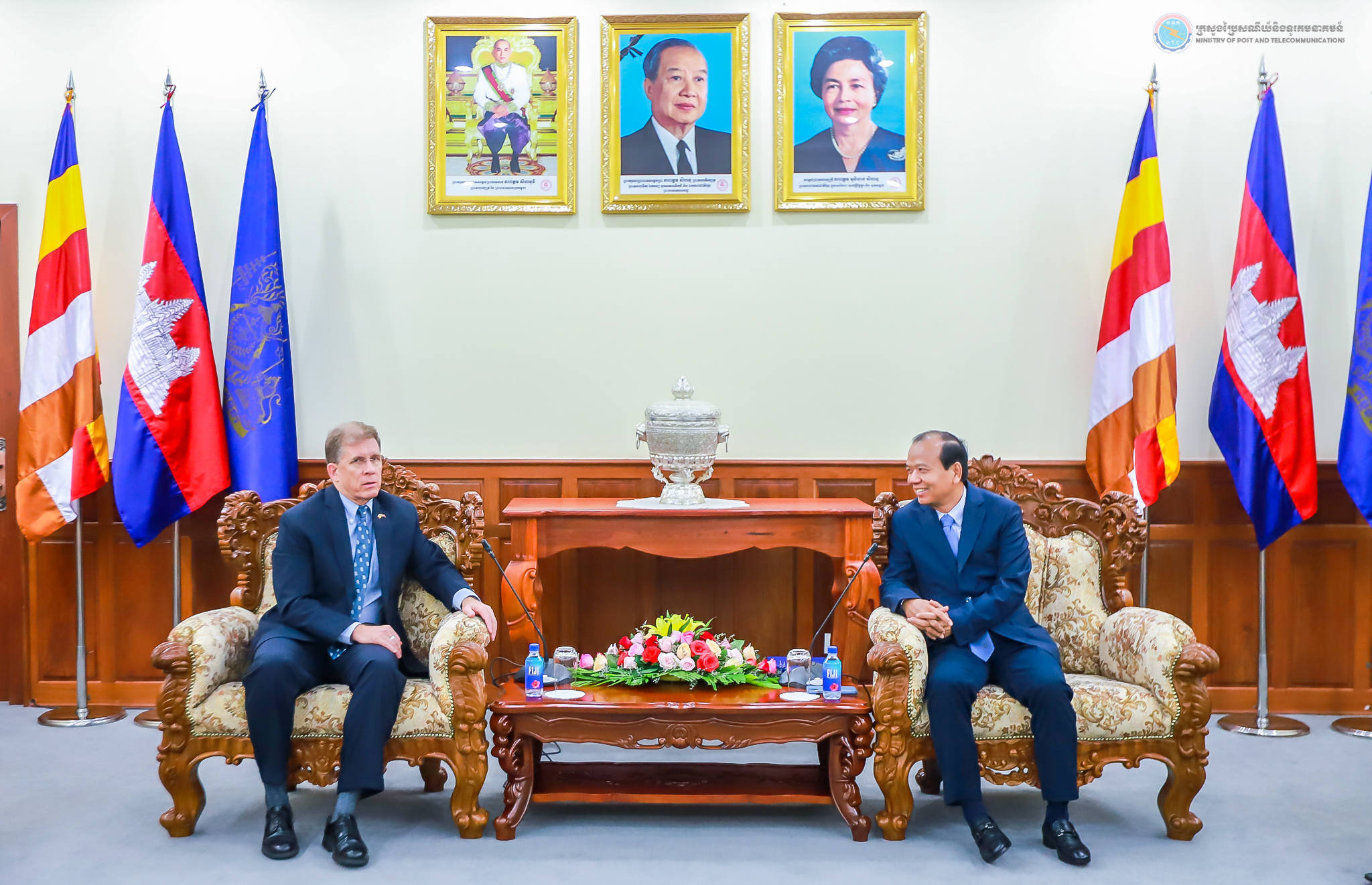 Phnom Penh, 11 May 2020, H.E. Vandeth Chea, minister of post and telecommunications, met with H.E. W. Patrick Murphy, US ambassador to the Kingdom of Cambodia. The Minister expressed a warm welcome to the ambassador and is hopeful that Ambassador Murphy's tenure will strengthen Cambodia-US relations.
The Minister discussed the ministry's ongoing priority tasks, including digital government policy drafting, ministry's digitalization program and capacity building. Minister Chea also highlighted the needs for quality long-range cellular coverage and affordable services through rapid telecommunications infrastructure development, namely submarine cable connectivity, backbone network, access network and international internet gateway. The ministry focuses on drafting relevant laws, including cybersecurity law, and enforcing existing telecommunications laws. With regards to the postal services, the Minister stated the expedition of postal policy and postal law amendment drafts to ensure quality postal services that can reach rural areas.
The ambassador acknowledged the ministry's ongoing efforts and leadership of the Minister and is hopeful the cooperation between the two countries will continue to foster and produce achievements in the post, telecommunications and information and communications technology (ICT) sectors. In celebration of this year's 70th anniversary of Cambodia-US diplomatic relations, the US embassy emphasized several ICT-related topics and their applications in the agriculture and youth development. Moreover, the US-ASEAN business committee plans a meeting in Cambodia this September. Ambassador Murphy is confident big tech companies from the US will provide recommendations on cybersecurity based on their global experiences.