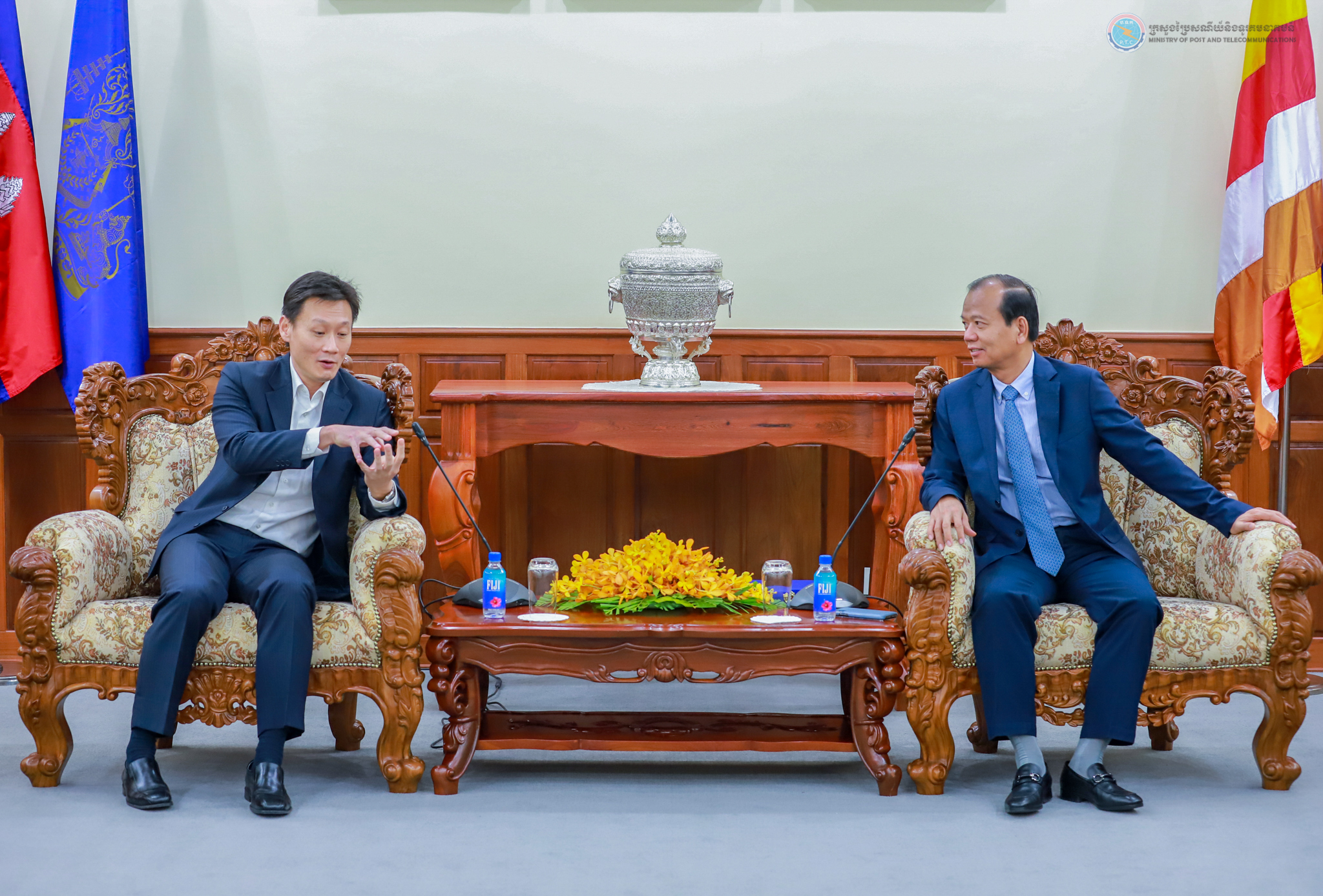 Phnom Penh, 26 May 2020, H.E. Vandeth Chea, minister of post and telecommunications, met with H.E. Michael Tan, Singapore's ambassador to Cambodia, and representatives of Rodhe & Schwarz.
The Minister extended a warm welcome to the Ambassador and expressed sincere gratitude to the Singaporean government for assisting with Cambodia's economic and social development, notably through capacity building programs for Cambodian government officials and contribution toward the digital policy drafts. The Minister and Ambassador emphasized willingness to strengthen relationship and promote achievements between Cambodia and Singapore.
On this occasion, the Minister discussed the ministry's ongoing priority tasks, including digital government policy drafting, ministry's digitalization program and capacity building. The Minister also highlighted the needs for quality long-range cellular coverage and affordable services through rapid telecommunications infrastructure development, namely submarine cable connectivity, backbone network, access network and international internet gateway.
Ambassador Tan acknowledged the leadership and vision of the Minister and expressed his eagerness to assist the ministry in any way possible. Meanwhile, representatives of Rodhe & Schwarz provided the Minister with a demonstration of the company's electronic test and measurement equipment, which can detect whether electronic device specifications, including cell phones, comply with the standards set by the relevant institutions or countries.
Minister Chea showed interest in Rodhe & Schwarz test and measurement devices and their potential in enforcing standard compliance, combating defecting products and ensuring consumer safety, in line with Cambodia's economic growth and rapid technological advancement.