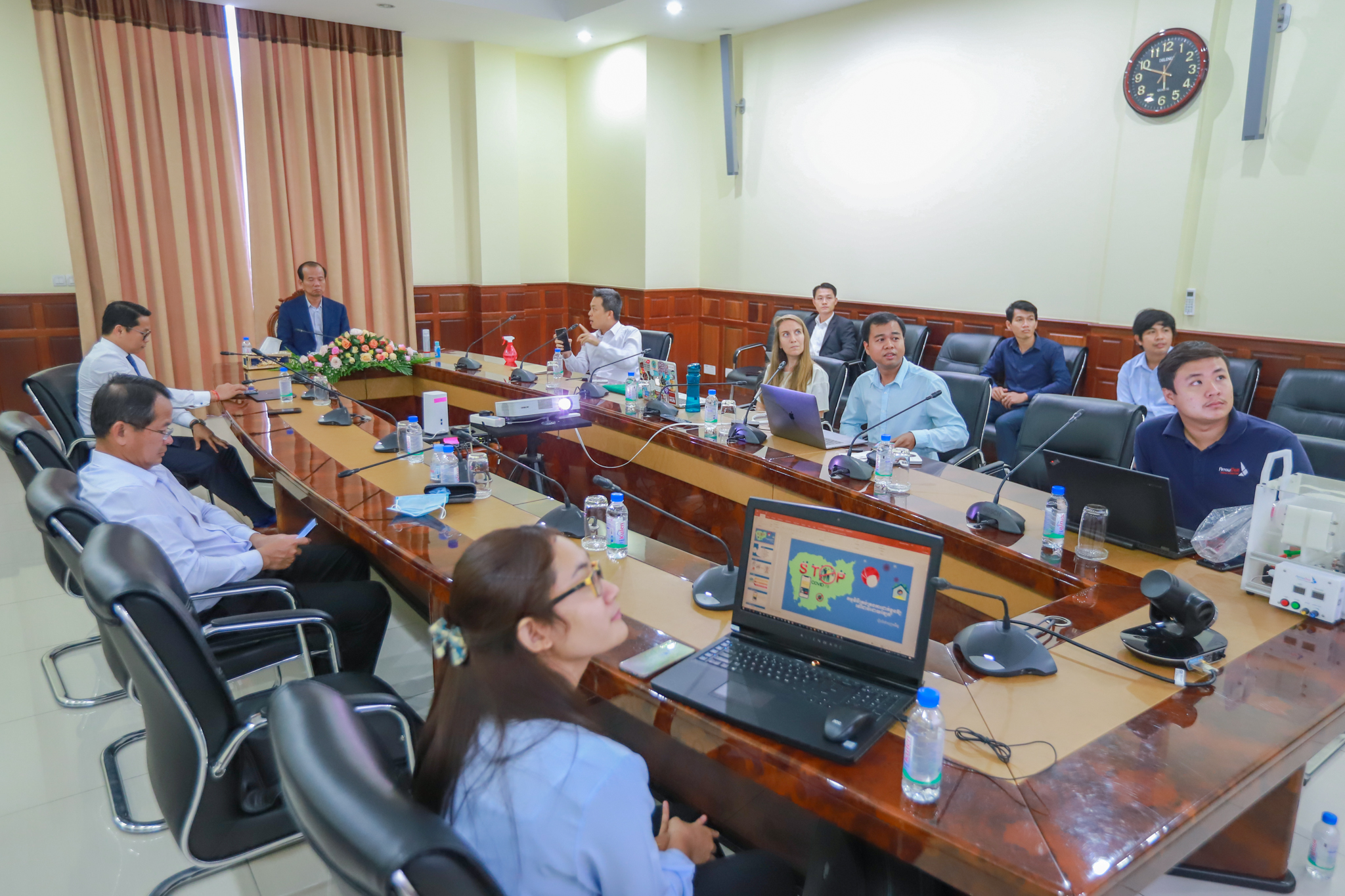 Phnom Penh, April 13, 2020, Minister Vandeth Chea met with a Technology Study-Research Team and a Team of National Institute of Posts Telecoms and ICT (NIPTICT). The purpose of the meeting is to review and put for activation of two hotline-numbers and a ventilator to support the fight against the Covid-19 epidemic as follows:
(1) Open Trace KH Program will be used for tracking any person who has been in contact with the Covid-19 infected person. This program can be used in the community via Bluetooth to record the contact history between persons;
(2) Self-Quarantine Mobile Application will be used to determine and report health condition of the person being self-quarantine or the patient caregiver;
(3) Ventilator can be used to provide minimum oxygen support for patient, being treated in hospital located in the remote area or any location without sufficient oxygen supply.
Minister asked the researcher team to continue working with Ministry of Health (MOH) in order to put the aforesaid applications in use in the near future.
Minister highly appraised the initiative of the researcher team and appreciate MPTC officers who actively involves with the Royal Government in fighting against Covid-19.