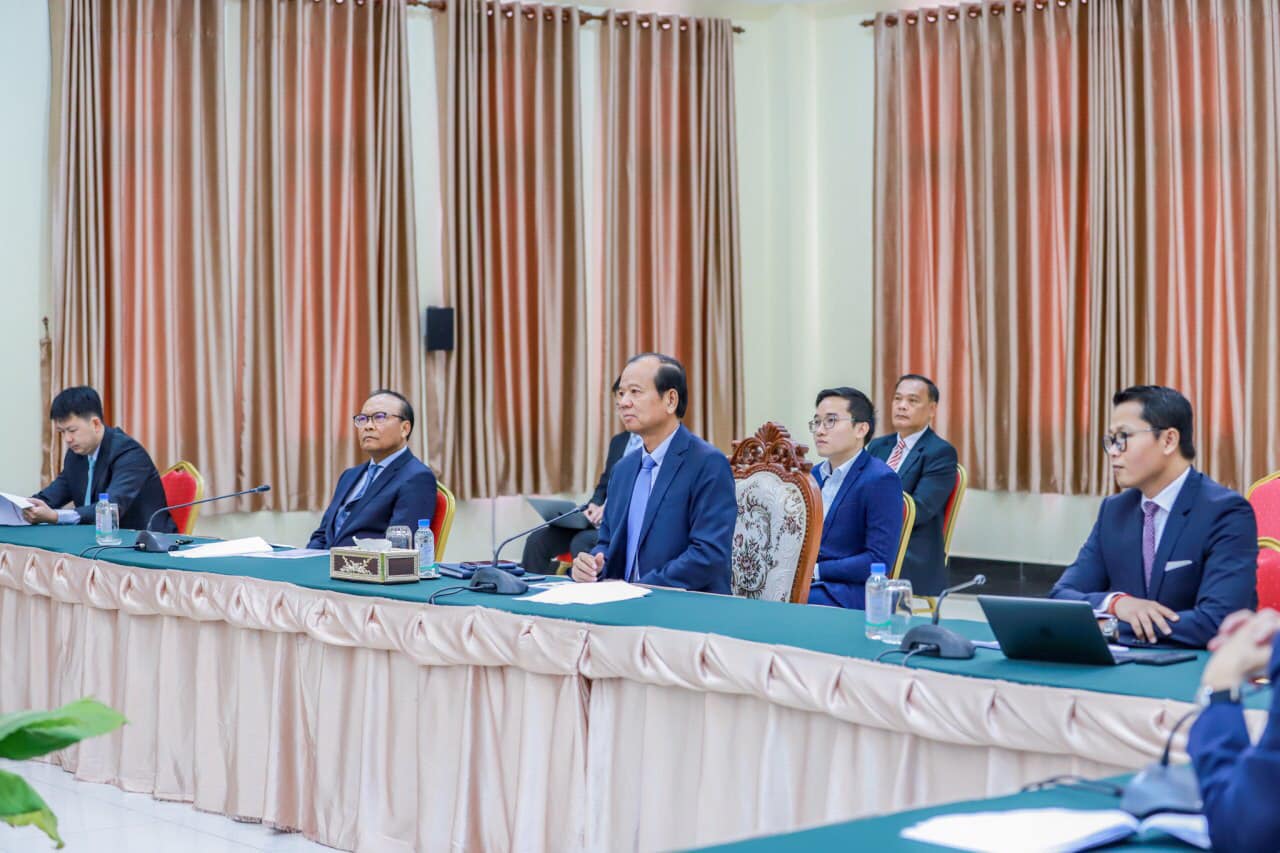 Phnom Penh, April 15, 2020, Minister Vandeth Chea together with the management and technical officers of MPTC met with Mr. Yuya Yao, Chief Executive Officer of Huawei Cambodia. The purpose of the meeting is to discuss the cooperation and way forward in the 5G network development.
Mr. CEO briefly informed Minster about the existing business operation of Huawei in the ICT sector since 1999, providing employment and contributing to Cambodia economy. Further, Huawei will continue its investment not only in the telecommunication sector but also in other digital related business activity.
Minister, in exchange, shared with the company about the MTPC priority in enabling the digital development and requested the company giving support to the National Institute of Posts Telecoms and ICT (NIPTICT) to provide capacity development for the civil servants of the MPTC and students and widely promote the use of internet and technology among citizens.
In response, CEO of Huawei accepts the request and promises to closely cooperate with the MPTC experts working on the key telecommunication infrastructure development in the kingdom.