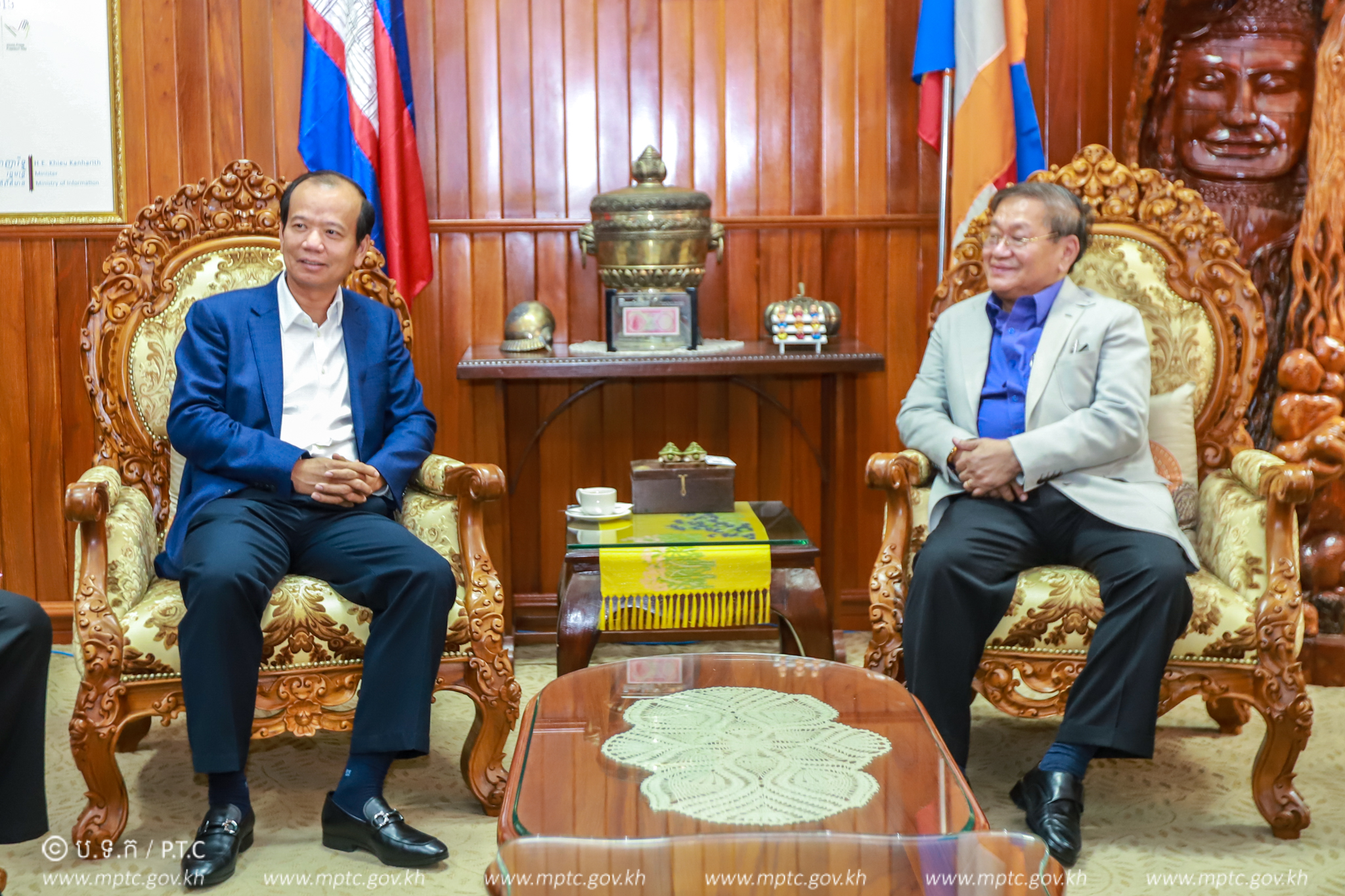 Phnom Penh, April 21, 2020, at Ministry of Information, Minister Vandeth Chea together with other heads of MPTC hold a meeting with Minister of Information Khiev Kanharith. It is agreed between the two ministries during the meeting as follows:
1. Work in a close collaboration among them;
2. Handover and receipt of 700MHz frequency for the development of 5G Network;
3. MPTC will facilitate to provide radio and television frequency as soon as requested from Ministry of Information.
A regulatory framework will be prepared by a working group from the two ministries to ensure a comprehensive and effective cooperation.