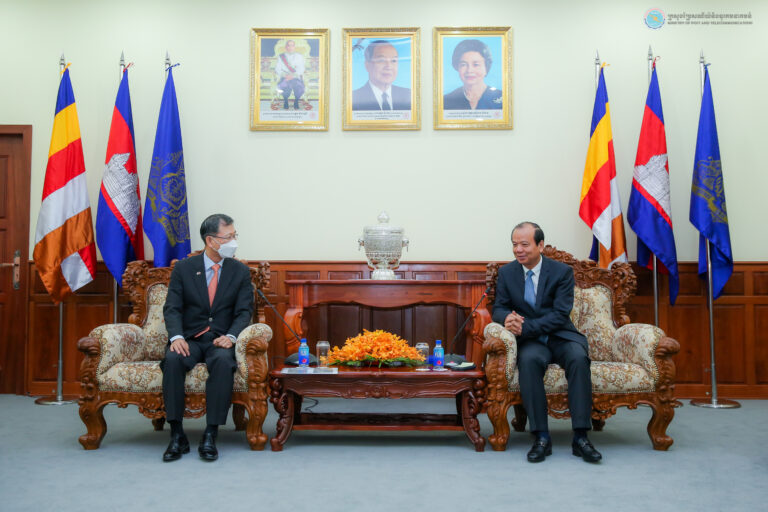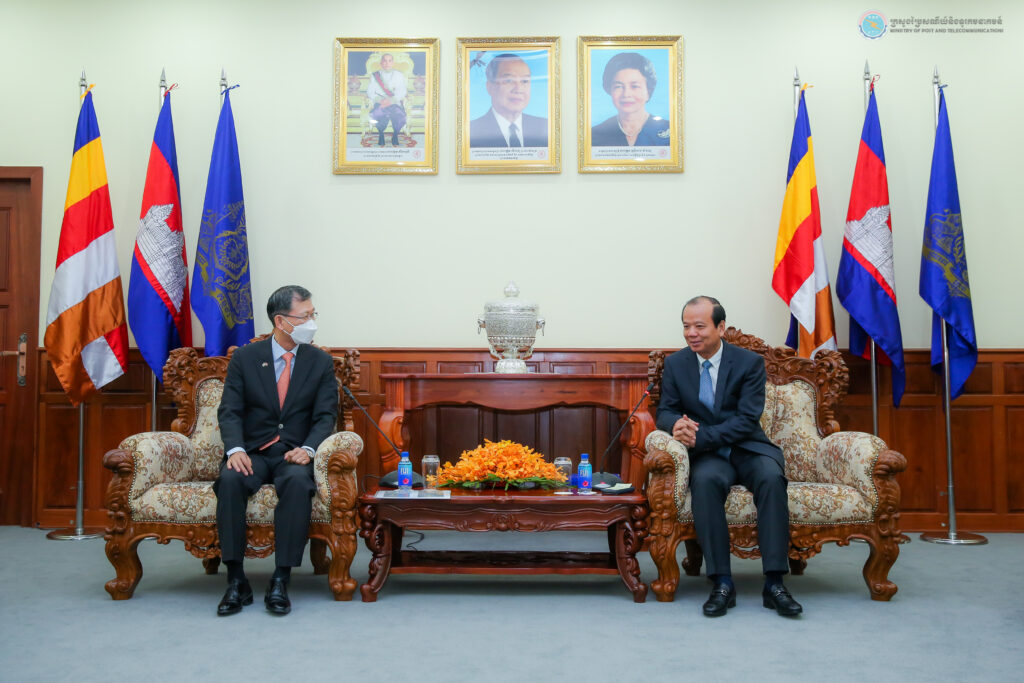 Phnom Penh, 16 June 2020, Post and Telecommunications Minister Vandeth Chea received a courtesy visit from H.E. Dr. Park Heung-Kyeong, Republic of Korea's Ambassador to Cambodia.
The Minister extended a warm welcome to Ambassador Park and expressed his gratitude towards to the Republic of Korea for assisting in Cambodia's socio-economic development, notably in the information and communications technology sector—a field in which Korea is leading globally. Minister Chea is hopeful that Ambassador Park's tenure will continue to foster Cambodia-Korea relations for the benefits of the two peoples.
Ambassador Park emphasized the current cooperation programs between Korea and the Ministry of Post and Telecommunications. Such projects include the draft Sub-decrees on Digital Signatures, Radio Frequency Spectrum Management and Allocation, Digital Government Policy and Distant Learning projects. The Distant Learning project is an official development aid from Korea with a budget of 12 million US Dollars and a project duration of three years; this project also involves participation from the Ministry of Education, Youth and Sport and Ministry of Information.
Minister Chea discussed MPTC's ongoing tasks, including draft laws and regulations, such as cybersecurity law, MPTC digitalization and Digital Government Policy. On this occasion, the Minister requested from the Korean counterpart an expedited deployment of experts for existing projects to provide consultation and experience sharing.