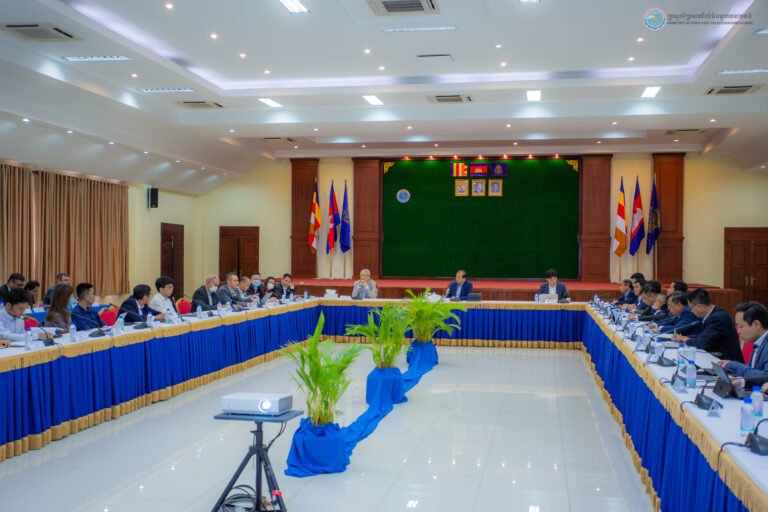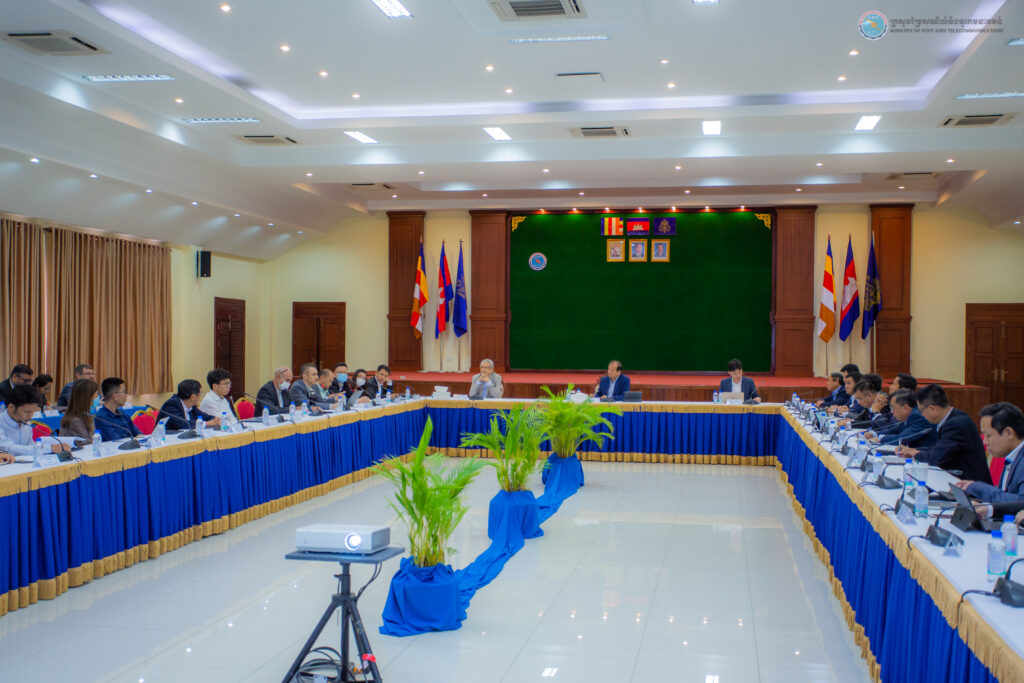 Phnom Penh: In the morning of Tuesday on 4 August 2020, minister Vandeth Chea held a consultative meeting on the draft Sub-Decree on National Internet Gateway with telecommunications operators at the Ministry's office.
Minister Chea informed the meeting of the two main reasons for drafting this Sub-Decree. First, the plenary meeting of the Council of Ministers assigned the ministry of post and telecommunications to arrange to have a clear legal framework to govern the national internet gateway. Second, the draft Sub-Decree was aimed at mobilizing national revenue and enhancing the effectiveness of internet connections in Cambodia. Minister further stated that today's meeting was intended to obtain inputs from the telecommunications operators in order to improve the draft Sub-Decree.
The operators posed questions about the provisions on the quality of service and connection fee which would be prescribed in a separate Prakas after the draft Sub-Decree became effective. Moreover, the operators also requested additional time to review the Sub-Decree and discuss with the Ministry's technical team.
Minister highlighted that a further discussion with the operators on Praks on Quality of Service would be provided and emphasized that the connection fee would be small in order to avoid placing further financial burden on the operators. Minister also allowed the Ministry's technical team to hold an additional discussion with the operators concerning their inputs and opinions.