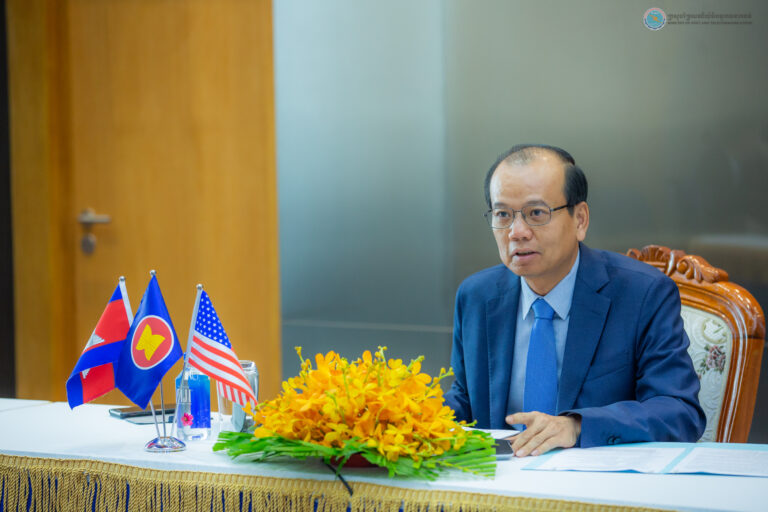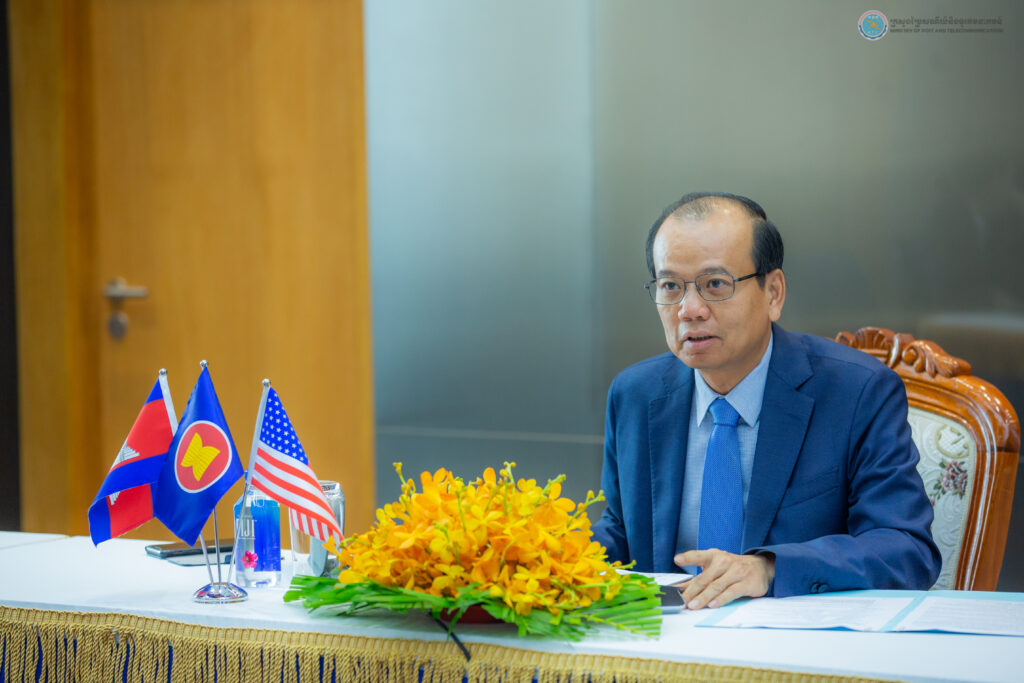 Phnom Penh, September 25, 2020, minister of post and telecommunications, Vandeth Chea, attended a virtual meeting with delegates of the US-ASEAN Business Council led by Mr. Alexander Feldman, chairman of the US-ASEAN Business Council. Present virtually at the meeting were US Embassy representative and representatives from major US companies such as Amazon, Facebook, Chevron,
ConocoPhillips, GE, Ford and Visa. The objective of the meeting was to strengthen corporation and discuss the status of the ICT sector as well as investment and expansion opportunities of US companies into Cambodia, notably on the ICT utilization to jumpstart the economy post Covid-19 outbreak.
Minister Chea expressed his welcome and support towards US companies wishing to invest in Cambodia and encouraged tech companies to open representative offices in the country. MPTC and relevant tech companies will jointly study the cloud policy and data center feasibility as well as capacity building programs on tech-related skills for institutions and enterprises.
Major US companies backed the proposals on Digital Economy and Digital Government policies and praised the Cambodia-US economic relationship commemorating the 70th anniversary of diplomatic ties between the US and Cambodia. The companies also applauded the growth of trade volume between the two countries namely in the tech field.
On this occasion, the minister highlighted some of the ministry's restructuring projects. Moreover, minister Chea responded to concerns on the draft Sub-Decree on National Internet Gateway by stating that all countries have set up international internet gateways in three forms: 1. Single internet gateway (monopoly), 2. Limited international internet gateways (partial competition), and 3. Multiple internet gateways (full competition). There have been concerns that Cambodia would opt for single internet gateway; however, no part of the draft Sub-Decree on National Internet Gateway states that there can only be one national internet gateway management operator.